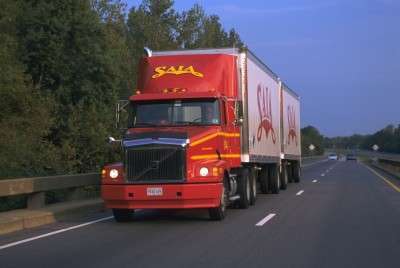 Saia Inc. recently named six employees as recipients of its 2009-2010 Chairman's Award, which recognizes employee excellence at the company and is Saia's highest honor. The award is part of a series of programs designed to recognize the contributions of employees at all levels of the company.
Barbara Clark, a dispatcher from Seffner, Fla.; Josh Harter, a customer service representative from Buford, Ga.; Paul Howard, a terminal manager from Corpus Christi, Texas; John Penny, a city driver from Toney, Ala.; Matt Richardson, a dockworker from Cement City, Mich.; and Bill Salter, a line driver from Folsom, La., were recognized as this year's honorees during the company's recent second-quarter employee meetings.
Originated in 1997, the Chairman's Award seeks to recognize the outstanding accomplishments of employees who exude excellence, a deep commitment to customer service and the company, and a dedication to their colleagues and communities. Criteria for being nominated for the award reflects, in part, the company's mission statement and its values of customer service, safety, integrity, teamwork and regard for people and communities.
"I would like to congratulate all of this year's winners and thank them for their contributions to Saia and their communities," says Rick O'Dell, Saia president and chief executive officer of the Johns Creek, Ga.-based company. "They all epitomize the very best of Saia and are very deserving of this recognition."
Every year, each nominee has to earn the Chairman's Award recognition through a specific deed or series of deeds. Some employees are nominated and chosen because of a series of actions that demonstrate their work ethic and commitment to the company and its customers. while others are chosen because of a singular life-saving heroic act.