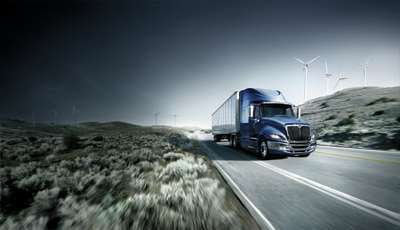 Navistar Inc. on Tuesday, June 8, announced that it will remain the exclusive provider of Class 8 tractors for truckload carrier Heartland Express Inc. The agreement calls for the delivery of International ProStar+ tractors with U.S. Environmental Protection Agency 2010-compliant MaxxForce 13 engines.
"Receiving another significant order from a major customer like Heartland Express continues to demonstrate the confidence of the marketplace in the performance and fuel economy of our 2010 MaxxForce Advanced EGR engines," says Jim Hebe, senior vice president of North American sales operations for Navistar, based in Warrenville, Ill.
Based in North Liberty, Iowa, Heartland Express specializes in time-critical shipments for leading shippers in the United States. With this order, the Heartland Express fleet soon will be comprised entirely of International ProStar and ProStar+ tractors.
"Having fuel-efficient cost-effective trucks that are embraced by our drivers is a top priority for us," says Russel Gerdin, chairman and chief executive officer of Heartland Express.
The ProStar+ offers new aerodynamic enhancements, including optional full-length chassis skirts for sleepers, as well as a new cab roof air fairing for day cab models.