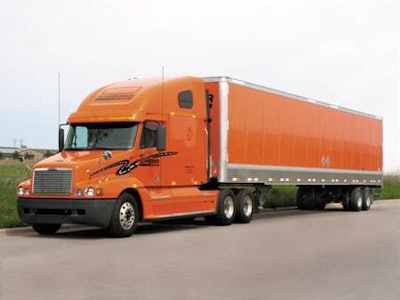 Schneider National Inc. has been named the 2009 Carrier of the Year by Kimberly-Clark, the second consecutive year that Schneider was chosen to receive the award. Kimberly-Clark provides several consumer brands to more than 150 countries.
"Schneider is our go-to carrier, providing our entire organization with the service and value we require," says Steve Harmon, vice president of transportation for Kimberly-Clark. "This past year alone, they exceeded our stringent service expectations for all 23 of our most critical strategic customers."
In 2009, Schneider worked with Kimberly-Clark on several initiatives, including a transportation symposium held at one of Schneider's facilities in Green Bay, Wis. During this daylong event, hands-on learning opportunities allowed Kimberly-Clark associates to develop a deeper understanding of the trucking business. In addition, Schneider managed several large-scale promotions and provided extensive consulting regarding safety and load securement in 2009.
"We've worked in tandem with Kimberly-Clark for more than 50 years," says Steve Matheys, Schneider National's executive vice president and chief administration officer. "We believe this award was achieved in part because of the mutual trust and respect we've developed over our long history together, and we look forward to providing them with the same stellar service for the next 50 years."