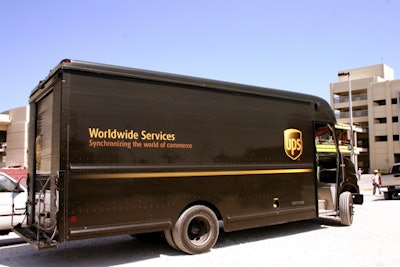 UPS has expanded its carbon neutral shipping program to 35 countries and territories across Europe, Asia and the Americas. UPS says millions more customers now have the option of paying a small fee to calculate and offset the carbon emissions associated with their shipments. The new offerings, including a contract version for customers who want to offset the carbon impact of all their shipments, will be available starting Monday, July 12.
In addition to the international expansion, UPS says it is expanding access to the program in the United States, making it available to all shippers at UPS.com and those who use UPS CampusShip. Online retailers who have integrated UPS into their websites will be able to offer their customers access to UPS carbon neutral. Customers who visit The UPS Store locations and other retail locations soon will have access to the option.
As a part of the initial launch, UPS purchased offsets from the Garcia River Forest Climate Action Project, overseen by The Nature Conservancy and The Conservation Fund. In the future, UPS will seek to extend its offset purchases to other regions worldwide. "Our customers wanted a convenient cost-effective means to address climate change in a real and tangible way," says Bob Stoffel, senior vice president responsible for UPS's sustainability program.
The calculation to measure the carbon (CO2) impact of the customers' shipments is based on current and historical operational data, including distance and transport mode and a comprehensive carbon inventory. UPS's proprietary calculation methodology and processes are verified by Societe Generale de Surveillance, and the carbon offset process also is certified by The CarbonNeutral Co. The calculator is based on Greenhouse Gas Protocol.
The 35 countries and territories now joining the United States with access to the offering include Argentina, Brazil, Dominican Republic, Mexico, Canada, Puerto Rico, Austria, Belgium, Denmark, Finland, France, Germany, Great Britain, Ireland, Italy, Netherlands, Norway, Poland, Portugal, Spain, Sweden, Switzerland, Australia, Hong Kong, Japan, Malaysia, Singapore, Taiwan, Thailand, India, Indonesia, Philippines, South Korea, China and Macau.