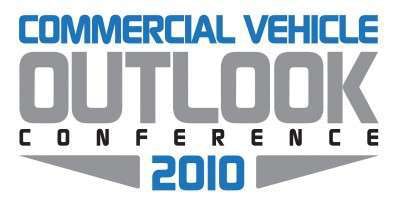 The early stages of a recovery can be as treacherous for trucking companies as the depths of a recession. Freight demand is volatile and as trucks and drivers hit the road, operating costs rise before cash from those new loads rolls in. And this time around, banks might not be as willing to float the working capital needed to bridge the gap.
Helping carrier executives stay current on these trends is the principal goal of the Commercial Vehicle Outlook Conference, to be held Aug. 25-26 at the Dallas Convention Center in conjunction with the Great American Trucking Show in Dallas.
Sessions at the conference, which is presented by the Heavy Duty Manufacturers Association and Randall-Reilly Business Media and Information, will address:
• Industry outlook – Eric Starks, FTR Associates, will discuss freight availability and rates, truck utilization and the looming driver shortage.
• Capital markets – Donald Broughton, Avondale Partners, will cover challenges in access to capital, carrier M & A activity and how failures will affect trucking capacity.
• Cost and productivity challenges – Max Fuller, US Xpress, Leo Suggs, Greatwide Logistics Services, and Jim O'Neal, O&S Trucking will discuss ways carriers can tackle rising costs and falling productivity.
• Environmental and safety policies – What the latest EPA and FMCSA regulations will mean for your trucking business.
Other speakers include Dan Sobic, executive vice president, Paccar; Scott Kress, vice president, sales, Volvo; Rusty Rush, president and CEO, Rush Enterprises; and Joe Plomin, vice president, Trucks, ArvinMeritor CVS.
Register by Aug. 9 for just $245 (regularly $395). Registration includes full conference, meals, cocktail reception and VIP tickets to the Great American Trucking Show. On-site registration begins at 11 a.m. Wednesday, Aug. 25, followed by a networking lunch. A networking reception will be held immediately following the program on Wednesday.
The event is sponsored by Castrol, Kenworth, O'Reilly Auto Parts, Paccar Engine, Paccar Parts, Peterbilt, Utility Trailer and Volvo. For more information, visit www.ccjdigital.com/cvoc.