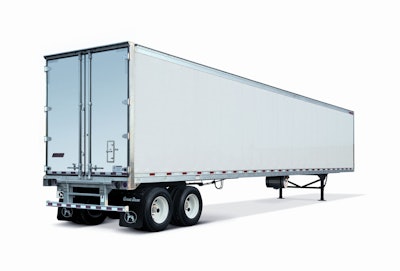 Great Dane Trailers on Thursday, July 8, announced that Phill Pines, president and chief operating officer, intends to retire from the company at the end of 2010 after more than 50 years in the trailer industry. The company's chief executive officer, William H. Crown, will take on the additional roles of president and COO at the end of the year.
Pines led his family-owned business, Pines Trailer Corp., for 25 years before forming a partnership with the Crown Family in 1988. In January 1997, the partnership acquired Great Dane Trailers, and he assumed his current role as president and COO of Great Dane Limited Partnership.
"On behalf of all board members, it has been a distinct pleasure to work with Phill over the years," Crown says. "His focus, drive and wisdom have been instrumental in creating the success the company has enjoyed, and without exception, we hold him in the highest regard. We wish him all the best in retirement."
Pines began his career in the trailer industry in 1958 working alongside his father, Leo Pines, at their Monon Trailer dealership. There, he and his father began refurbishing used trailers and soon after started their own trailer company, Pines Trailer Corp., in 1965.
Pines says he will remain involved with Great Dane as a member of the board of advisors. "Over the last 13 years, I have worked closely with Bill Crown on numerous strategic and operational issues and am confident the company will continue to grow and prosper under his leadership," Pines says.