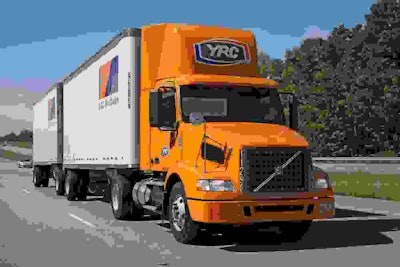 YRC Worldwide is still losing money on a net basis, but it's losing less than before. The company reported Aug. 3 that its net loss for the quarter ended June 30 was $9.5 million – a fraction of the $309 million it lost in the second quarter of 2009.
On an operating basis, YRC posted a $48.3 million profit for the second quarter of 2010. Although revenue was down 8.7 percent, expenses plunged 29.6 percent, principally due to salary and wage reductions of basically the same percentage.
"We are pleased with the sequential improvement in our business volumes and earnings as our pricing discipline, customer mix management and cost initiatives gain significant traction," said Bill Zollars, YRC Worldwide's chairman, president and CEO.
The company's second quarter 2010 results include an $83 million non-cash reduction to its equity-based compensation expense related to its March 2010 union equity-based awards. On a year-to-date basis, this benefit partially offsets the $108 million non-cash charge reported in the first quarter of 2010 related to the same equity awards.
YRC Logistics is being reported within discontinued operations for all periods presented based upon the previously announced agreement to sell a portion of YRC Logistics business to Austin Ventures for $37 million and the discontinuation of its pooled distribution service offering. In November, the company sold YRC Logistics' Dedicated Fleet business for $34 million.