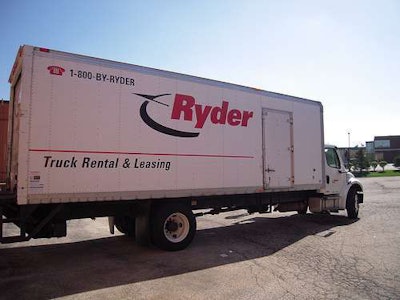 Ryder System Inc. announced that Anthony G. Tegnelia, president of Global Fleet Management Solutions, Ryder's largest business segment, will retire from Ryder after a career of more than 33 years with the Miami-based company.
"Tony has been an outstanding leader of our company for more than three decades," says Greg Swienton, chairman and chief executive officer. "He has served with a level of loyalty and integrity that has contributed greatly to our financial performance and success. We wish Tony the very best in the next stage of his life and thank him for his many years of distinguished service to Ryder."
Succeeding Tegnelia, 65, effective Sept. 1 will be Robert E. Sanchez, 45, who has served as the company's executive vice president and chief financial officer since October 2007. Sanchez brings to his new role 17 years of experience with the company in numerous assignments, including an earlier senior leadership role within the Fleet Management Solutions business segment as executive vice president of U.S. operations.
Succeeding Sanchez effective Sept. 1 will be Art A. Garcia, 49, a 13-year veteran of Ryder's corporate accounting team who has served as senior vice president and controller since October 2005. Garcia also will continue to serve as the company's principal accounting officer.
"We are pleased that the depth of talent within our company, and our efforts around organizational development and succession planning have enabled us to fill these important roles with proven internal candidates," Swienton says. "Robert and Art are not only highly qualified, but they also fully understand our business processes and strategic direction, and are very well prepared to continue our progress in their new assignments."
Beginning Sept. 1 for a period of about six months, Tegnelia will assume responsibility for the evaluation and execution of acquisition and other strategic expansion opportunities in the Global Fleet Management Solutions business segment, will represent the company within various associations in evaluating industry-related developments, and will lead various other projects until his retirement circa March 1, 2011.