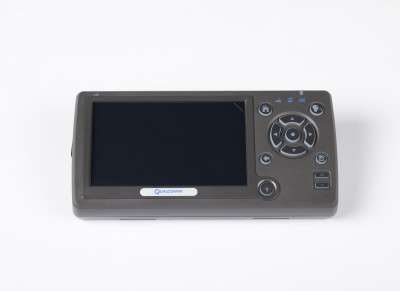 Qualcomm Inc., a provider of integrated wireless systems and services to transportation, logistics and service fleet companies, announced the Mobile Computing Platform 110 (MCP110), the next generation on-board fleet management system in the MCP100 series. MCP110 is specifically engineered to optimize transportation company operations and will be commercially available in fall 2010, the company says.
The MCP110 supports all current MCP100 series applications and offers new capabilities, including a PDF viewer that allows drivers to view and, with an optional in-cab printer, print PDF documents right from their cab, making it easy for fleet managers to send special instructions to drivers who are arriving at customer sites. The on-board driver tutorials, which are similar to the "help" function in many software programs, are available to educate drivers on how to use various MCP110 applications. Additionally, the MCP110's Driver Interface Unit (DIU110) boasts a higher resolution display with more vibrant colors, improving driver satisfaction with an enhanced user experience.
MCP110 operates using terrestrial communication with the option to upgrade to terrestrial plus Wi-Fi communication. With Wi-Fi-enabled communication, customers can access static content on both the Internet and web-based email programs, as well as scan documents over the Wi-Fi network without paying a per page charge. In addition, customers can utilize Qualcomm's Content Delivery Service, which allows audio messages to be broadcast to the fleet without an additional charge.
"The MCP110 platform delivers new features that add value to transportation company operations," said Norm Ellis, vice president of sales, services and marketing for Qualcomm Enterprise Services.
The MCP100 and MCP200 Series product lines comprise Qualcomm's portfolio of mobile information systems, which is designed to meet the diverse needs of fleets with a variety of operational profiles. The Mobile Computing Platform 100 Series, which includes the MCP100 and MCP110, is designed to improve operational efficiency, enhance driver productivity and reduce costs, the company says. The MCP200 delivers an expanded set of Qualcomm Transportation Services to help enable fleets to transform the cab into a mobile operations center and drive additional revenue.