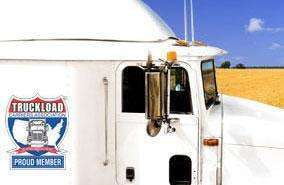 The Truckload Carriers Association and CarriersEdge have opened the 2011 Best Fleets to Drive For contest and survey, an annual evaluation of the best employers in the trucking industry. Now through Oct. 31, company drivers and owner-operators may nominate their trucking companies by completing an application form on www.bestfleetstodrivefor.com.
CarriersEdge, a provider of online driver quality improvement solutions, will be conducting the survey for TCA. As in previous years, the company expects that the survey data will reveal a wealth of carrier success stories in areas such as benefits, professional development, driver and community support, safety record and company culture. One of TCA's goals is to ensure that this information gets to the general public, where it can serve as a tool to combat the truck driver shortage.
"Best Fleets to Drive For promotes the positives," says John Kaburick, chairman of TCA and president of Earl L. Henderson Trucking Co. of Salem, Ill. "It shows that there are a lot of good opportunities available right now in trucking. When people who haven't previously considered a trucking career learn that carriers are offering unique bonus systems or perks like gym memberships, that could be just the incentive they need to give those companies – and the trucking industry in general – more serious consideration."
Another goal of the survey is to focus attention on promoting the companies that already are doing a good job, and push others to follow in their footsteps – continually improving the overall average and status quo. "Being listed as a Best Fleet to Drive For has a cascading effect," says Mark Murrell, president of CarriersEdge. "Companies represented in the survey get a lot of positive P.R., which results in more drivers wanting to work for them. Other carriers want the same competitive advantage, so they strive to implement similar or better features within their own companies. The end result is an improved trucking industry for everyone concerned."
The survey is open to all for-hire trucking companies with 10 trucks or more, whether TCA members or not. These are evaluated against a broad range of criteria reflecting current HR best practices. Nominations must originate from one or more company drivers and/or owner-operators affiliated with the carrier. Initial information provided by the nominator will be corroborated further through interviews with the company's management and an additional random sampling of the company's drivers. Top finishers will be identified as Best Fleets to Drive For, and the highest scoring fleets in each of the Company Driver and Owner-Operator categories will be named that category's overall winner. To view best practices from last year's survey as well as profiles of the overall winners, visit http://www.bestfleetstodrivefor.com/.