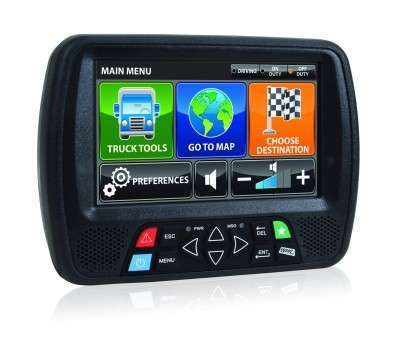 Rand McNally and DriverTech announced an agreement in which the companies will offer a complete fleet management system to the long-haul trucking market.
The mobile management system, called Rand McNally TruckPC, powered by DriverTech, uses Rand McNally's IntelliRoute TND truck navigation on DriverTech's onboard computing platform.
As part of the agreement, Rand McNally has taken an ownership stake in DriverTech.
DriverTech currently has its technology embedded in more than 20,000 trucks and other commercial vehicles. Going forward, the companies say they will jointly develop products and services for the transportation and logistics markets, with Rand McNally providing exclusive sales and marketing support.
Among other things, the TruckPC system provides:
* Rand McNally's truck navigation found in the company's IntelliRoute TND truck GPS devices which have driver-oriented features such as a simplified user interface, text to speech directions, multi-stop route optimization, lane guidance, posted speed limit warnings and automatic driver assistance (ADAS).
* A comprehensive Hours of Service program, compliant with the latest FMCSA 395 guidelines.
* A flexible Windows Embedded Standard 2009 (formerly Embedded XP) platform that supports peripheral devices such as scanners, printers, back-up cameras, and tire pressure monitoring systems.
* Established integration with third-party dispatch and transportation management software systems.
* Cost-saving mobile communications and automatic vehicle location capabilities. The system contains three methods of communication – via wifi, wireless, and satellite – and determines the least-expensive method to transmit data and provide true ubiquitous coverage.
* A new workflow application that allows fleets to streamline mobile communications, track key milestones throughout the transportation process, and simplify the interaction between dispatcher and driver.
* In-cab video training and content sharing on the device that allows fleets to wirelessly send documents and training materials that drivers may access in safe, non-driving conditions.
Along with the TruckPC system, Rand McNally will also offer a high-grade scanner designed to optimize the size of the file to enable smaller file transmission over the air. Rand McNally TruckPC is part of the TrueTrack suite of fleet management products.