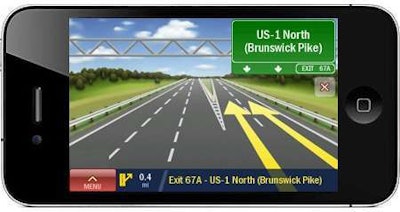 Cheetah Software Systems has announced a plug-in solution utilizing ALK Technologies' CoPilot Live v8 turn-by-turn GPS navigation software Cheetah says matching its dynamic routing and dispatch optimization with CoPilot Live's 2D and 3D map guidance displays with detailed spoken directions increases safety and efficiency. The solution also offers multistop trip planning to enter up to 50 stops or waypoints, as well as multiple destination entry options, including address, intersection, favorite, recent, POIs and Pick on a Map.
"The CoPilot Live plug-in provides our customers with a truly intelligent solution, allowing them to experience the benefits of the most effective and efficient products for managing and enhancing the safety of their fleets," says Bobby Darroll, Cheetah's president and chief executive officer. "Together, Cheetah and ALK Technologies provide customers with access to the exact information they need, when they need it – all updated in real time."
The combined solution leverages Windows Mobile devices to provide applications designed not only optimize routing, dispatch and customer service, but also enhance safety by providing turn-by-turn spoken directions to keep the driver's eyes on the road. Together, Cheetah and CoPilot Live provide logistics planning, visibility and events management, which helps increase productivity and reduce operating costs and greenhouse emissions while improving safety.
Cheetah says that as a Software as a Service (SaaS) provider, its offers less-than-truckload and delivery software solutions that can be implemented in as few as 60 days and provide a return on investment within six months; at the same time, CoPilot Live v8 installs in less than 15 minutes per device, providing immediate turn-by-turn navigation capabilities.