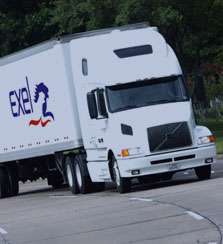 Exel announced that it has received the U.S. Environmental Protection Agency's 2010 WasteWise award for paper reduction based on the efforts of one of its sites. Exel says its distribution center in Parkersburg, W.Va., reduced paper use by 23 percent and prevented about 152 tons of trash from ending up in the landfill.
"Our Parkersburg employees were enthusiastic about our sustainability program from the beginning," says Dwight Davis, director of operations for Exel. "They came up with practical forward-thinking ideas for cutting down on paper use. The WasteWise Partnership Program provides a structure to reduce usage, and it's wonderful to get national recognition for our efforts."
Exel says paper-saving ideas came both from the warehouse and office operations: Warehouse employees recommended digitizing dispatch logs and streamlining invoicing, while office employees took the initiative to send e-mails instead of faxes, print only when necessary and use both sides of paper whenever possible.
Exel says it was selected for the 2010 WasteWise Honorable Mention for Paper Reduction from more than 100 applications. The award is given annually to recognize WasteWise Partners who make noteworthy accomplishments in waste prevention and recycling. The Parkersburg distribution center has been a WasteWise Partner since 2008.