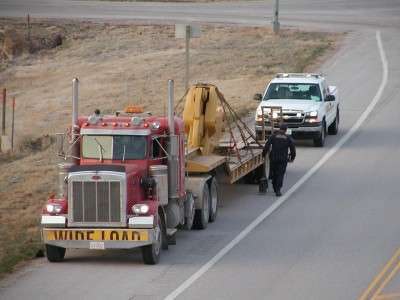 Less than three weeks from the anticipated rollout of Comprehensive Safety Analysis, the Federal Motor Carrier Safety Administration today, Nov. 18, announced two significant changes to the new Safety Measurement System. The changes are based on feedback and analysis from the three-month Data Preview period that allowed carriers to see where they stand in each of the new CSA SMS's Behavior Analysis and Safety Improvement Categories (BASICs) based on roadside inspection data and investigation findings.
The first revision involves the presentation of SMS BASIC results, replacing "deficient" with the less accusatory term "alert" when a carrier's score crosses the intervention threshold within a specific BASIC. Feedback showed that the public display of SMS results should indicate that BASIC percentiles over the threshold signify the carrier is prioritized for an FMCSA intervention, but "not signify or otherwise imply a 'safety rating' or safety fitness determination," according to FMCSA. The highlight color will change from red to orange.
The second revision adjusts the cargo securement violation severity weightings and removes from public view the percentiles and intervention status within the Cargo-Related BASIC while the agency studies the effectiveness of that part of the system to identify unsafe carriers accurately. The public display will show only the violations for the category. Based on additional analysis and input from subject matter experts, the agency will adjust the severity weights and run the algorithm accordingly.
Earlier this year, the agency received staunch protest from industry groups that this BASIC unfairly elevated exposure and targeted specific segments, namely flatbed carriers. The American Trucking Associations recognized FMCSA's ongoing improvements to the new CSA methodology.
"ATA continues to support the objectives of CSA 2010 … and we are pleased with the agency's decision to continue working on its Cargo-Related BASIC to get it right before it's made public," said Bill Graves, ATA president and chief executive officer.
The new cargo securement violation severity weightings are not yet published on FMCSA's CSA website, but CCJ will announce the availability when they are released.
In August, FMCSA announced revisions to CSA to change the measure of exposure in the Unsafe Driving, Crash Indicator and Controlled Substances/Alcohol BASICs. It also revised the severity weights for some roadside inspection violations.