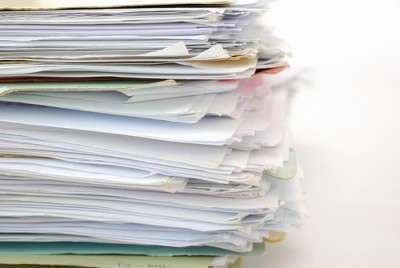 The Department of Transportation has sent to the White House Office of Management and Budget a proposed rule that would establish regulations governing supporting documents needed to verify drivers' records of duty status, or logs.
The Federal Motor Carrier Safety Administration has said it will consider reducing or eliminating current paperwork burdens associated with supporting documents in favor of expanded use of electronic onboard recorders. The notice of proposed rulemaking also may propose an expanded mandate for EOBRs as the agency orginally planned.
In September, a federal appeals court ordered FMCSA to issue by Dec. 30 an NPRM regarding hours-of-service supporting documents as mandated by the Hazardous Materials Transportation Authorization Act of 1994. In January, the American Trucking Associations sued to force the agency to proceed with a rulemaking some 15 years after Congress ordered it to do so.
ATA and FMCSA discussed a settlement for several months, but eventually those talks broke down. In July, FMCSA issued regulatory guidance that loosened some of the supporting documents requirements imposed on motor carriers — especially those that used qualifying tracking systems that FMCSA said made a number of documents unnecessary. ATA responded, however, that a revised policy did not satisfy the congressional mandate.
FMCSA has said for more than a year that it planned to combine a regulation on supporting documents with a proposal to mandate EOBRs on certain types of operations, such as new entrants, passenger carriers and operations hauling hazardous materials. Earlier this year, FMCSA finalized a rule that will mandate, effective in June 2012, EOBRs on carriers with repeated violations. Because the White House has at most 30 days in which to review an NPRM on supporting documents, it isn't clear whether the scope of this NPRM includes expansion of the EOBR mandate or whether that issue will be considered later.