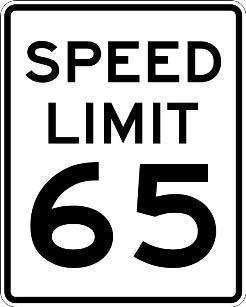 More than four years after the trucking industry asked the federal government to mandate speed limiters on new heavy-duty trucks, the National Highway Traffic Safety Administration announced that it would launch a rulemaking on the issue in 2012. In August, senior officials NHTSA and the Federal Motor Carrier Safety Administration told proponents of speed limiters that they anticipated making a formal decision on launching a rulemaking by the end of 2010.
According to a notice to be published in the Jan. 3 Federal Register, NHTSA is granting two separate petitions for rulemaking filed in 2006 – one by the American Trucking Associations and the other by safety advocacy group Road Safe America along with nine trucking companies – Schneider National, C.R. England, H.O. Wolding, ATS Intermodal, Dart Transit Company, J.B. Hunt, U.S. Xpress, Covenant Transport and Jet Express.
Both petitions proposed installation of devices on new trucks that would limit top speed to 68 mph on trucks with gross vehicle weight ratings (GVWR) greater than 26,000 pounds. The major difference between the petitions is that Road Safe America and its nine carrier allies also want speed limiters mandated on all existing trucks built after 1990.
NHTSA's notice granting the petitions does not explain why it won't begin the rulemaking for more than a year. The notice does mention, however, that NHTSA expects FMCSA to publish findings of a study on the safety impact and associated economic benefits of speed limiters in commercial motor vehicles.
The decision to grant of the petitions from ATA and Road Safe America to conduct a rulemaking does not mean that a final rule will be issued, NHTSA said in its Federal Register notice. "The determination of whether to issue a rule is made after study of the requested action and the various alternatives in the course of the rulemaking proceeding, in accordance with statutory criteria."
Even if NHTSA doesn't ultimately adopt the specific rule ATA and Road Safe America seek, speed limiters would become more common under another rule NHTSA and the Environmental Protection Agency already propose related to heavy-truck fuel efficiency and greenhouse gas emissions reduction. Under the EPA/NHTSA proposal, truck manufacturers would face mandates to increase fuel efficiency of tractor-trailers though use of several technologies, including vehicle speed limiters.
More information on the petitions for rulemaking and comments on those petitions are available at www.regulations.gov by searching NHTSA-2007-26851.