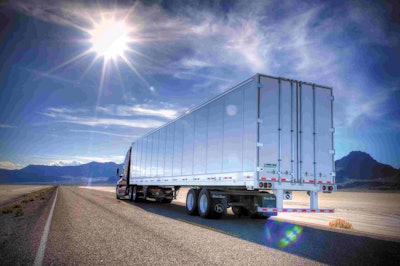 Great Dane Trailers on Thursday, March 31, used the "We Make" theme to tout several examples of the company's handmade custom-made products, including its new The Composite Heavy-Duty Bottom Rail (HBR) dry freight van with lightweight features durable enough to haul specialty applications like beverages and other heavy floor loads.
In addition, the company highlighted its new MXP-120 all-aluminum platform trailer also designed to help customers capitalize on light weight by maximizing payload versatility.
Continuing the lighter-weight theme, Great Dane displayed its Classic Truckload refrigerated trailer that will be built in its state-of-the-art facility under construction in Statesboro, Ga. The company said the Classic Truckload marks the expansion of the original Classic reefer models to meet the demands of the long-haul truckload carrier, while offering dependability and peace of mind on the road.