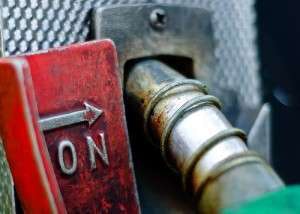 The national average price of on-highway diesel surpassed $4 a gallon for the second consecutive week during the week ended Monday, April 18, according to the U.S. Department of Energy's Energy Information Administration. Prices jumped 2.7 cents to $4.105 – $1.031 higher than the same week last year and about $1.06 higher than late September when the current surge began. Last week, the U.S. price of a gallon diesel topped $4 for the first time since mid-September 2008.
Prices increased in all regions, led by a 5.8-cent hike in the New England region. The smallest increase was on the West Coast, but California diesel remained the most expensive at $4.44 a gallon. The Gulf Coast region had the least expensive diesel at just more than $4.03.
Complete diesel price information is available on EIA's website.