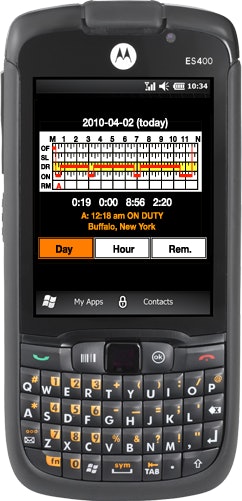 AT&T on Tuesday, May 31, announced the availability of three mobile transportation and dispatch management applications from Complete Innovations and Xata Corp., enhancing AT&T's portfolio of fleet management solutions. Available directly from AT&T, these services are designed to streamline operations, optimize fleet and mobile work force performance and facilitate fleet operators' adherence with the Federal Motor Carrier Safety Administration's Compliance Safety Accountability initiative.
AT&T says that with these new applications, businesses can get valuable insight into fuel consumption, vehicle maintenance needs, asset location and more, while drivers can find destinations more easily to deliver products on time.
"Challenged by rapidly increasing operating costs, companies that routinely use vehicles need to manage their fleets more effectively than ever," says Chris Hill, vice president of Advanced Mobility Solutions for AT&T Business Solutions. "That's why we're adding three new efficiency-boosting solutions to our Fleet Management portfolio. Courier Complete from AT&T, Fleet Complete from AT&T and Xata Turnpike from AT&T will help our customers closely monitor all aspects of vehicle activity for enhanced productivity and cost savings."
AT&T says its products include different solutions for different types of fleet, asset and mobile work force needs:
• Courier Complete from AT&T offers companies in the courier, messenger and distribution industries an easy-to-use solution for managing operations. Businesses can dispatch services wirelessly and track the location of deliveries, giving managers visibility into their operations. It provides industry-specific capabilities that specifically address the needs of couriers, including electronic signature capture, mobile barcode scanning on packages and automated order scheduling.
• Fleet Complete from AT&T is a GPS-based work force, fleet and asset management solution for small and mid-size businesses designed to help lower operating costs and enhance efficiencies. Fleet Complete from AT&T allows users to monitor fleets in real time and analyze past data to check in on the productivity as well as the safety of drivers. Its detailed reporting system gives fleet managers insight into vehicle maintenance needs, idling times, out-of-route or unauthorized stops and more.
• Xata Turnpike from AT&T helps private and for-hire fleets and owner-operators to comply with CSA and makes it easier for businesses to abide by hours-of -service (HOS) and International Fuel Tax (IFTA) reporting requirements, while simultaneously helping them to optimize their fleets' performances. Users can install Xata Turnpike from AT&T and then run the application on their existing mobile devices.
"The impact of CSA on a fleet's operations is enormous," says David Gagne, Xata chief operating officer. "Xata Turnpike from AT&T is a simple and affordable way for companies and drivers to collect, see, sort and use driver and vehicle data to improve safety and compliance. And best of all, they can use their existing AT&T-enabled cell phones, smartphones and tablet computers."