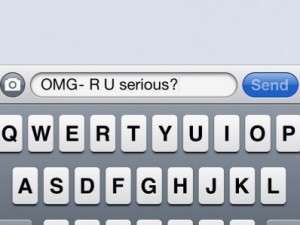 U.S. Transportation Secretary Ray LaHood on Friday, June 3, applauded Maine Gov. Paul LePage for signing a strong new law that prohibits texting while driving. The law makes Maine the 33rd state to prohibit texting behind the wheel. Under the new law, which takes effect in September 2011, violators will face a minimum fine of $100.
"Distracted driving kills thousands of people every year on our roads and injures hundreds of thousands more," LaHood says. "By signing this tough texting ban into law today, Governor LePage has taken a crucial step to improve safety and save lives on Maine roads."
With the addition of Maine, 33 states, the District of Columbia, and Guam now have banned text messaging by all drivers. Eight states, the District of Columbia and the Virgin Islands have prohibited all handheld cell phone use while driving.
States that haven't yet banned text messaging while driving are Alabama, Arizona, Florida, Hawaii, Idaho, Mississippi, Missouri, Montana, Nevada, New Mexico, Ohio, Oklahoma, Pennsylvania, South Carolina, South Dakota, Texas and West Virginia. Some localities in those states have passed their own distracted driving bans, but Florida, Mississippi, Nevada and Oklahoma prohibit localities from enacting such laws.