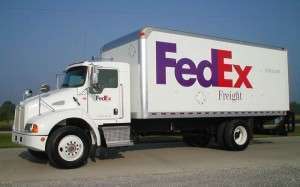 FedEx Freight on Tuesday, Aug. 30, announced that it now will serve three additional markets in Mexico. With new service centers in Toluca, Puebla and Veracruz, the less-than-truckload FedEx Corp. subsidiary says it has reduced transit times by an average of 50 percent for customers shipping in the southeast region of Mexico. Shippers also have the option of extended pickup times in these locations and Villahermosa.
"FedEx Freight is committed to being the premier LTL service provider in North America," says William J. Logue, president and CEO of FedEx Freight. "We are pleased to offer greater choice, and the reliability for which FedEx is known, to these markets in Mexico."
All three service centers began operations on Aug. 1. FedEx Freight provides LTL freight services in Mexico through an alliance with Auto Lineas America, utilizing a network of 15 service centers.