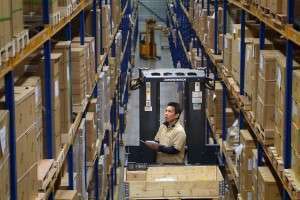 The overall PMI indicates that economic activity in the manufacturing sector expanded in August for the 25th consecutive month, while the overall economy grew for the 27th consecutive month. But the two ISM indexes of most interest to trucking companies – New Orders and Production – both contracted, meaning that those areas of the economy slowed down last month.
The overall PMI registered 50.6 percent in August, a decrease of 0.3 percentage point from July, indicating expansion in the manufacturing sector at a slightly slower rate, according to the nation's supply executives in the latest Manufacturing ISM Report On Business issued Thursday, Sept. 1. A reading above 50 generally indicates expansion.
ISM's New Orders Index registered 49.6 percent, an increase of 0.4 percentage point when compared to the 49.2 percent reported in July; a reading above 52.1 percent is generally consistent with an increase. This is the second consecutive month of contraction in the New Orders Index following 24 months of growth. The last time the index contracted was in June 2009 when it registered 48.9 percent.
ISM's Production Index registered 48.6 percent in August, a decrease of 3.7 percentage points when compared to the July reading of 52.3 percent; an index above 51 percent is generally consistent with an increase. This is the first month of contraction in the Production Index, following 26 months of growth, and the lowest reading since May 2009 when it registered 45 percent.
"The overall sentiment is one of concern and caution over the domestic and international economic environment, which is affecting customers' confidence and willingness to place orders, at least in the short term," said Bradley Holcomb, chair of ISM's Manufacturing Business Survey Committee.