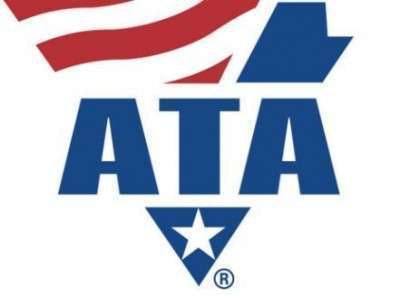 In the year since the last American Trucking Associations Management Conference & Exhibition, the federal debt and unemployment rate have risen and the trucking industry is facing an increasing number of regulations. Despite these challenges, the trucking industry's near-term future remains bright, said Bill Graves, ATA president and CEO during his address to attendees at this year's MC&E in Grapevine, Texas.
"We, the entire ATA Federation, are dealing every day with a myriad of regulatory policy cracks and crevices that threaten to overwhelm us, said Graves. "At the same time, we need to be careful not to be so obsessed with the challenges of the moment that we give up on the opportunity of the future."
Citing the American Transportation Research Institute's 2011 Top 10 Industry Concerns, in which the economy was the primary concern followed by hours of service, the driver shortage and Compliance Safety Accountability, Graves said the economy in this country will recover. "When it does, the trucking industry is going to be one of the first beneficiaries in line," he said. "I believe we are blessed with an economy that is capable of surviving anything our government throws at it."
With expected population growth of 100 million people by 2050, Graves said, "There is an inviting long road ahead for trucking." ATA forecasts the trucking industry's total share of freight tonnage will rise from 67.2 percent last year to 70 percent by 2022. During that same period of time, the corresponding trucking revenue pie is expected to rise from $563 billion to $937 billion.
Graves also praised state trucking associations and their involvement in the "Call on Washington" initiative, where 32 states have brought 316 trucking executives to express industry concerns to 358 members of Congress. "Now more than ever, our Call on Washington program forms the basis of our advocacy effort on Capitol Hill," said Graves, who also called on the other 18 state trucking associations and their members to get involved in the program.