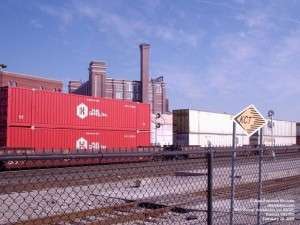 Hub Group Inc. on Monday, Oct. 24, reported income of $16.3 million for the third quarter, an increase of 29 percent compared to the third quarter of 2010. Revenue increased 17 percent to $561 million.
Intermodal revenue increased 19 percent to $402 million, which the Downers Grove, Ill.-based company attributed to a 10 percent volume increase and a 9 percent increase for fuel, price and mix. Truck brokerage revenue decreased 3 percent to $83 million. Unyson Logistics revenue increased 39 percent to $76 million.
Operating income increased 20 percent to $4.2 million. The Mode segment's revenue was $206 million, while its operating income was $1.7 million.