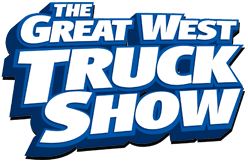 A new one-of-a-kind executive-level conference to help fleets navigate the challenges and opportunities of doing business in the West will be held at the Las Vegas' Sands Expo and Convention Center, which also will be the new location for the 2012 Great West Truck Show.
"With the addition of the Great West Fleet Executive Conference, we will be providing exclusive content focusing on western trucking operations, environmental regulations and other issues related to doing business in the West and designed to attract C-level fleet executives, dealers, distributors and industry associations," says Alan Sims, vice president and executive director of the Randall-Reilly Events Group. "The trucking industry in the Western U.S. faces unique obstacles and has more stringent environmental restrictions than the rest of the country. Great West will now be the entry point for fleets and businesses to get the best understanding of that marketplace."
In developing the new format, Randall-Reilly will work closely with the California Trucking Association and other western-based associations to create content and attract association members. "We are excited to be a significant contributing sponsor to the new Great West Truck Show," says Mike Campbell, California Trucking Association executive vice president and chief executive officer. "With the significant changes to the venue and content, Great West will be the most relevant annual event for our industry in the West. Our membership, officers and board will all have an active role in providing support, generating attendance and delivering content to ensure the event's success."
Conference and educational track content will include a focus on environmental issues and how carriers can overcome challenges posed by regulations and a changing economy; industry leaders, experts and fleet executives will headline these sessions. Also, a more experiential exhibition floor will offer exhibitors and attendees greater opportunity for interaction with supplier-led "hands-on and how-to" areas, a first for Great West.
The 2012 Great West Fleet Executive Conference and Great West Truck Show will be held June 14-16 at its new location at the Sands Expo & Convention Center, which is adjacent to the Venetian and Palazzo hotels and features an expo hall and meeting space while offering easy access to the heart of Las Vegas. For more information, contact Sims at 800-633-5953 ext. 1339 or asims@rrpub.com.