Technology brings instant visibility to logbook data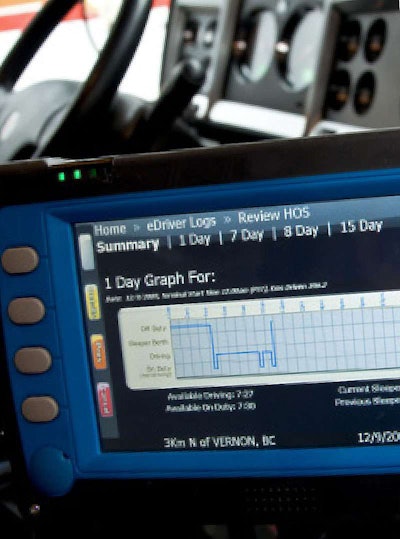 A lot of industry speculation ended Jan. 31, 2011, when the Federal Motor Carrier Safety Administration revised its previous April 2010 rule proposal, section 395.16, to mandate electronic onboard recorders for all carriers. Scheduled to become effective June 2012, the new rule was to be enforced starting in 2015.
For now, the immediate future of 395.16 is uncertain. In August, a federal appeals court vacated the proposed rule, ruling in favor of a lawsuit from the Owner-Operator Independent Drivers Association, which contended the regulation did not prevent fleet managers from using EOBRs to harass or micromanage drivers.
The current regulation, 395.15, has been in effect since 1988. It originally defined the technology motor carriers voluntarily could use to record driver logbook data electronically.
With 395.16, FMCSA plans to upgrade technology specifications in a post-1988 world. Satellite tracking, graphical displays, electronic engine data, mobile communications and Web-based software make it possible for officers to conduct log inspections without entering the cab – or eventually without stopping the vehicle in question.
By early indications, 395.16's setback will be short-lived. Support for EOBRs is widespread within the industry, among the public and in government circles. Many fleet owners, executives and drivers have come to see the technology as essential to maintaining visibility and control in today's strict regulatory environment.
A 'de-facto' mandate
The 395.16 proposal to mandate EOBRs was not surprising considering the events that led to it. On Dec. 24, 2008, FMCSA declared that data from advanced technologies, such as systems that use the Global Positioning System for vehicle location, are supporting documents for verifying paper driver logs. Even before this Christmas Eve announcement, GPS data were not considered off limits by U.S. Department of Transportation auditors.
The granularity of GPS data all but eliminates the inherent advantage of using paper logbooks, namely the flexibility. In June 2010, FMCSA offered carriers an incentive, or perhaps an olive branch, for using GPS data from onboard systems. The agency revamped its supporting documents policy to exclude most other documents, such as fuel, toll, weigh station and delivery receipts.
Using GPS to audit paper logbooks can be time-consuming, however, and does not provide drivers or fleet managers with real-time feedback for hours-of-service compliance.
During a 2004 audit of Keller Logistics, a 105-truck carrier based in Defiance, Ohio, DOT officials obtained the company's satellite records to uncover HOS violations. The company already had been matching GPS records to paper logs for internal log auditing, but this experience with DOT was eye-opening.
"We didn't feel like we were being treated unfairly," says Brian Keller, company president. "It was a blessing in disguise. We realized we had problems that we were forced to fix."
After the audit, Keller Logistics implemented the PeopleNet onboard computing and mobile communications platform with eDriver Logs. "The industry was moving that way anyway, so it made sense," Keller says.
With electronic logs, Keller Logistics' auditing process is much more efficient, accurate and bulletproof. Additionally, it was able to cut its log auditing down to one person from two.
If FMCSA's GPS policy wasn't reason enough to convert to electronic logs, then the agency's new Comprehensive Safety Analysis oversight program – now known as Compliance Safety Accountability – sealed the deal. CSA made it even more difficult to maintain paper logbooks since HOS violations are weighted heavily by the Safety Measurement System.
Alamo Cement has been using electronic logs in its Teletrac Fleet Director onboard computing system since early 2010. The 180-truck owner-operator fleet runs intrastate within a 250-mile radius from its headquarters in San Antonio delivering cement, flyash, sand and gravel to road construction projects.
"We just wanted to be ahead of the curve with the FMCSA because at some point they are going to mandate (electronic logs)," says Raul Tamez, vice president of traffic.
The decision already has paid dividends in light of the Texas Department of Public Safety's recent audit of the carrier. "We passed with flying colors," Tamez says. "A lot had to do with the fact that not a single log was missing."
Keller Logistics attributes its low CSA scores to using electronic logs to virtually eliminate HOS violations. Out of 191 relevant inspections in the Fatigued Driving BASIC category, the company has had zero violations this year and only two violations since 2009.
Chasing productivity
Productivity loss is a perceived tradeoff for using electronic logs since with paper logs drivers have more leeway to use "creative logging" to cover up inefficiencies such as traffic delays, customer detention and maintenance problems. EOBR technology is foolproof: Every violation, no matter how minor, is documented. But the benefit, fleets executives say, is that having real-time visibility to drivers' hours actually can increase productivity by planning trips more effectively.
"We expected going in that electronic logging would be productivity-neutral," says Don Osterberg, senior vice president of safety and security for Schneider National. The Green Bay, Wis.-based carrier started using electronic logs in 2009 after investing in a new in-cab computing platform, the Qualcomm MCP200.
"In the early months, we saw a modest productivity decline, but there is so much variability that it is difficult to attribute any change in productivity to electronic logs," says Osterberg. As the transition to electronic logging matured, the increased visibility enabled Schneider National to dispatch smarter and offset any negative impact to productivity.
EOBR technology is becoming essential to maintaining visibility and control in today's strict regulatory environment.
Where the company felt a negative impact from electronic logging was in on-time service rather than in productivity. If a driver is 10 miles from a delivery location but out of hours, the driver probably would have made the delivery with paper logs without any traceable violation. With electronic logging, the driver may run out of hours and have to stop 10 miles short to avoid recording a violation.
"We have had to relay more loads that were service-sensitive to offset any negative service impact," Osterberg says.
Based on Schneider's successful implementation of electronic logs, Osterberg recommends fleets increase the rigor by which they are auditing paper logs before making the conversion, such as by matching GPS records to driver logbooks. "To the extent you can, clean up all regulatory compliance as a precondition to using electronic logs," he says. "That way, it will not come as a shock to shippers, drivers or the organization."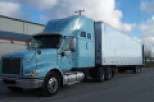 Keller Logistics has seen improvements in both productivity and customer service since implementing electronic logs. "The problem you had before is you'd call a driver up and ask, 'I've got a 12-hour run. Can you make it?' He says 'Sure, no problem,' but then they don't get there on time because they have to stop to take a nap," Keller recalls.
With real-time visibility to drivers' hours, fleet managers at Keller Logistics have accurate advance information to determine if drivers can arrive on time. Using electronic logs also has streamlined the company's load planning. "We run one shift where we used to run two," Woodbury says. "We get all planning done by 4 p.m."
As an intrastate carrier, Alamo Cement has had few violations caused by drivers running out of hours while pulling time-sensitive loads, Tamez says. The company uses the Teletrac system to obtain instant visibility of driver hours at the time of dispatch, which helps managers plan ahead to avoid violations from occurring.
As a driver approaches his daily drive time limit, the Teletrac system sends alerts in 15-minute increments to fleet managers and to the driver. If a violation still should occur, such as a driver being 15 minutes over his limit to make a delivery, "it is best to go ahead and tell the truth," Tamez says. With Teletrac, the fleet manager can annotate the log to provide a reason for the violation.
Deeper integration
One of the most recent developments with electronic logs is the integration of HOS information with fleet dispatch and planning systems.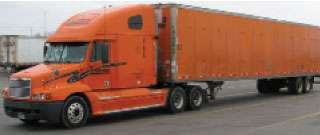 All major providers of transportation management software integrate HOS information from leading onboard computing and mobile communications systems. Some fleets are using this information to match drivers with loads dynamically and arrange for drops, swaps and relays before a driver runs out of hours.
Using technology to comply with HOS regulations may not be enough to satisfy safety requirements, particularly the risk of driver fatigue. One way to manage fatigue as a separate entity beyond compliance is to use electronic data collected by onboard computers to calculate daily fatigue scores for drivers.
FleetRisk Advisors offers a Web-based application called the Driving Center that captures HOS information from electronic logging systems and feeds it into a predictive fatigue management system from Circadian Technologies.
Some fleets are using hours-of-service information to match drivers with loads dynamically.
The model produces a fatigue score and alertness curve for each driver over a seven-day basis. It also shows on a daily basis the periods of time that the driver will be the most alert and the least alert based on his work schedule. Fleets can use this information to manage fatigue proactively and match drivers to loads.
Streamlined enforcement
FMCSA estimates that between 300,000 and 400,000 EOBRs are on the market today. Going forward, with even more carriers adopting EOBRs, the inspection process is going to be much more efficient since law enforcement will have to conduct more inspections to find violations, says Dave Kraft, director of business development for Qualcomm Enterprise Services.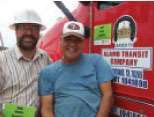 Before the new 395.16 rule goes into effect, FMCSA plans to finalize an appendix to define the technology specifications and the contents and structure of a data file to use for electronic inspections. The agency's Motor Carrier Safety Advisory Committee – which consists of technology providers, law enforcement officials and carriers – plans to finalize its recommendations for the appendix this month.
The definitions center on a process to transmit HOS data wirelessly to law enforcement officials. The committee is finalizing definitions for an inspection process that is similar to sending an e-mail with an attachment from the truck to law enforcement, says Kraft, who participates with Xata and PeopleNet executives on the committee to represent EOBR suppliers.
The driver would initiate the inspection data transfer from the in-cab display. The EOBR would generate a key code that the driver then would pass to the law enforcement officer, says Tom Cuthberson, director of XataNet development for Xata. The information then would be transmitted wirelessly to the EOBR provider's network, which would transfer the data to a Web-enabled device that an enforcement officer could access with the key code to analyze the HOS data for violations and exceptions.
"This will mean the inspection process will be very fast and clean," Kraft says.
For fleets already using EOBRs and other technologies to manage driver compliance and safety more closely, having a fast, efficient electronic inspection process to keep drivers moving benefits productivity.
EOBR TIMELINE
Dec. 24, 2008: FMCSA declares that auditors can use carriers' GPS records to verify the accuracy of paper logbooks.
March 2010: Truckload Carriers Association supports legislation and regulations that would mandate the use of electronic logging devices.
April 2010: FMCSA publishes a notice of proposed rulemaking, Section 395.16 of the motor carrier regulations. The proposal mandates use of EOBRs only for carriers with a history of serious HOS violations.
April 2010: The American Trucking Associations endorses regulations and policies that would mandate electronic logs.
September 2010: Senators Mark Pryor, R-Ark., and Lamar Alexander, R-Tenn., introduce the Commercial Driver Compliance Improvement Act to require the use of EOBRs.
February 2011: FMCSA revises its April 2010 rule to include an EOBR mandate for all motor carriers.
August 2011: A federal appeals court vacates 395.16 on the grounds the regulation fails to address how to prevent EOBRs from being used to harass drivers.
Demand grows for low-cost EOBRs
Companies turn out more economical compliance products
With one year of experience under the Federal Motor Carrier Safety Administration's new Compliance Safety Accountability program, electronic logs have proven to be one of the most effective ways to eliminate violations. A review of violations from roadside inspections shows that the technology automatically can eliminate 65 percent of those events that go into the Fatigued Driving Basic, one of CSA's seven safety assessment categories.
This fact has compelled motor carriers that previously have not used in-cab computing and mobile communications devices to adopt EOBR technology. This wave of demand has spurred technology providers to offer hours-of-service and other compliance products at lower entry-level price points.
Qualcomm earlier this year announced the Mobile Computing Platform 50 (MCP50). With a retail price of $799 and availability planned for next month, the MCP50 is designed to deliver Qualcomm's Hours-of-Service, Critical Event Reporting, CSA Safety Performance Service and other applications. Qualcomm also is planning an Android smartphone app focused on safety and compliance features, including electronic logs.
PeopleNet offers a no-money-down EOBR bundle that starts at $48 per month and includes an onboard computer, display and eDriver Logs application. The company also offers a CSA bundle that includes eDriver Logs and other safety and compliance applications.
Xata Turnpike offers RouteTracker, a Web-based fleet management system that uses a small device onboard the vehicle to combine GPS tracking, engine diagnostic reporting, electronic logbooks and other features. RouteTracker connects via Bluetooth to a number of phones or tablets such as the Samsung Galaxy, which features touchscreen interfaces to navigate through the application. Xata offers RouteTracker for $35 a month and a data plan from a wireless carrier.
J.J. Keller earlier this year announced E-Logs, powered by Encompass. The system is priced at $6.50 per driver per month, plus a one-time $199 onboard recorder fee and a monthly data plan for a mobile device. In addition to capturing in-cab hours-of-service data, the Web-based Encompass compliance product also stores driver and vehicle data such as driver files and vehicle maintenance records.
Rand McNally this summer launched the TND 760 Fleet Edition platform that combines the company's navigation technology with electronic logs, messaging apps and driver/vehicle performance monitoring for less than $800. The system has a full touchscreen computer display with a consumer form factor similar to the Samsung Galaxy tablet.
Teletrac's browser-based Fleet Director system includes an hours-of-service application and is delivered as a monthly Software-as-a-Service subscription. The in-cab computer and display come at no extra charge.
uDrove has an electronic hours-of-service application and other paperwork replacement programs for iPhone, Android and BlackBerry smartphones. The company offers the Gateway application for $25 per driver per month.