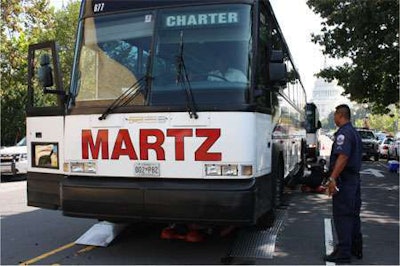 The Federal Motor Carrier Safety Administration says it has received numerous inquiries from passenger motor carriers regarding third-party inspectors offering "safety certifications." FMCSA says it is the only agency authorized by Congress to issue federal interstate operating authority registration, regulate interstate passenger motor carriers and determine their eligibility for continued operations.
Passenger motor carriers are subject to a wide range of interventions, including compliance reviews, safety audits and vehicle and driver inspections. Only FMCSA has the power to terminate a passenger motor carrier's interstate operating authority, the agency says.
FMCSA says companies using aggressive marketing tactics to sell "inspections" and "authorized lists" are not sanctioned by the agency, nor do they have access to the wide range of resources routinely implemented by trained and authorized inspectors to determine a passenger motor carrier's safety fitness.