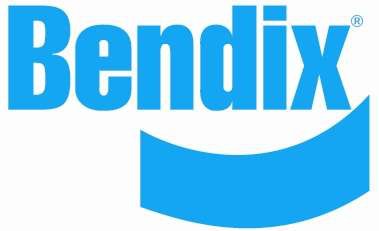 Bendix Commercial Vehicle Systems recently marked a milestone with delivery of its millionth Bendix ABS-6 braking system. The Bendix ABS-6 braking system is installed on Class 6, 7 and 8 air- brake tractor-trailers, trucks, motorcoaches and specialty heavy-duty vehicles.
Introduced in late 2004, the Bendix ABS-6 family includes three types of braking systems: the standard Bendix ABS-6 antilock braking system, the premium system with Bendix Smart ATCTM (automatic traction control), and Bendix ABS-6 Advanced with ESP Electronic Stability Program (Bendix ESP). Bendix ABS-6 braking systems are available from most major truck manufacturers, including International, Kenworth, Mack, Peterbilt and Volvo; coach manufacturers such as Prevost; and a variety of specialty vehicle manufacturers.
"Reaching this milestone is a testament to the capability of the technology that the Bendix and Knorr-Bremse team developed," says Kevin Romanchok, product line director for electronics at Bendix. "The ABS-6 family has not only proven itself to be the premier heavy-duty air-brake system, but it also enabled the age of robust active safety with electronic activation of the brakes with Bendix ABS-6 Advanced with ESP full-stability technology."
The Bendix ABS-6 braking system consists of wheel speed sensors, ABS pressure modulator valves and an electronic control unit. The ABS-6 ECU monitors individual wheel-turning motion during braking and adjusts or modulates the brake pressure at the wheel end. When excessive wheel slip or wheel lock-up is detected, the ECU activates the pressure modulator valves to reduce the brake pressure automatically at one or more of the wheel ends. By these actions, the ABS system helps to maintain the vehicle's lateral stability and steering ability during heavy brake applications, as well as during braking on slippery surfaces.
In addition to the ABS function, ABS-6 premium systems provide an automatic traction
control feature. Bendix ABS-6 Premium with Bendix Smart ATC is designed to improve vehicle traction during acceleration and lateral stability while accelerating through curves. The system employs engine torque limiting where the ECU communicates with the engine's controller, and/or differential braking where individual wheel brake applications are used to improve vehicle traction.
Bendix ABS-6 Advanced with ESP Electronic Stability Program is an ABS-based full-stability system that includes automatic traction control and is designed to enhance vehicle stability both by reducing engine throttle and applying vehicle braking based on actual vehicle dynamics.