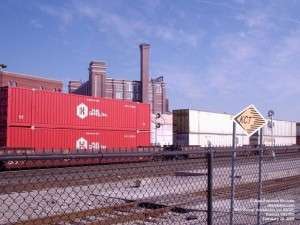 Hub Group Inc. on Thursday, Jan. 26, reported income of $17.0 million for the fourth quarter of 2011, an increase of 36 percent compared to the fourth quarter of 2010.
The Hub segment's revenue increased 20 percent to $577 million. Intermodal revenue increased 23 percent to $419 million, attributable to a 16 percent volume increase and a 7 percent increase for fuel, price and mix. Truck brokerage revenue increased 3 percent to $82 million. Unyson Logistics revenue increased 27 percent to $76 million. Hub's operating income increased $4.5 million to $23.7 million, which represents an increase of 23 percent. The Hub results include about $500,000 of restructuring costs.
The Mode segment's revenue was $195 million, and operating income was $3.4 million. The Mode results include about $500,000 of costs related to integration.
Income for 2011 was $58 million. Hub Group's revenue increased 50 percent to $2.8 billion. "Despite the uncertain economic environment, Hub Group closed out 2011 with another quarter of strong operating results," said David Yeager, chairman and chief executive officer of Hub Group, based in Downers Grove, Ill.