ATA asks court to review hours rule
Group supports FMCSA's EOBR efforts to enforce current regs
The American Trucking Associations on Feb. 14 filed a petition with the U.S. Circuit Court of Appeals for the District of Columbia asking the court to review the Federal Motor Carrier Safety Administration's hours-of-service final rule.

"We regret that FMCSA and the Obama administration have put ATA and its member companies in a position to take this legal action," said Bill Graves, ATA president and chief executive officer. "The law is clear about what steps FMCSA must undertake to change the rules, and we cannot allow this rulemaking, which was fueled by changed assumptions and analyses that do not meet the required legal standards, to remain unchallenged."
While the final rule retains the current 11-hour daily driving limit, it reduces by 12 hours the maximum number of hours a truck driver can work within a week, limiting a driver's workweek to 70 hours. FMCSA says it will continue to conduct data analysis and research to further examine any risks associated with the 11 hours of driving time.
In addition, truck drivers cannot drive after working eight hours without first taking a break of at least 30 minutes. Drivers can take the 30-minute break whenever they need rest during the eight-hour window.
The rule also requires truck drivers who maximize their weekly work hours to take at least two nights' rest when their 24-hour body clock demands sleep the most – from 1 to 5 a.m. This rest requirement is part of the rule's 34-hour restart provision that allows drivers to restart the clock on their workweek by taking at least 34 consecutive hours off-duty. The final rule allows drivers to use the restart provision only once during a seven-day period.
"FMCSA's own analyses show that even when they overstate the safety benefits of these changes, the costs created by their rule still outweigh those benefits," Graves said. "We need this issue to be resolved in a credible manner, taking into account the undisputed crash reduction since 2004, so we can focus limited government and industry resources on safety initiatives that will have a far greater impact on highway safety."
ATA said it will support FMCSA's work toward mandating electronic onboard recorders to ensure greater compliance with current HOS rules and to facilitate better enforcement.
"Improving highway and truck safety is about understanding the behaviors and events that precipitate crashes, and about implementing programs and countermeasures that truly address those causes," said Dan England, ATA chairman and chairman of Salt Lake City-based C.R. England Inc. "We trust FMCSA will be a partner with ATA in implementing countermeasures aimed at the biggest causes of crashes."
Restart study part of transportation legislation
The House Transportation and Infrastructure Committee on Feb. 3 approved the latest surface transportation bill, H.R. 7, which if eventually passed would represent the first reauthorization since 2005's SAFETEA-LU act. After debate and consideration of more than 90 amendments, the 5-year $260 billion bill was passed 29-24 and moved to the House floor. The Senate is considering similar legislation covering two years and $109 billion, and the two versions would have to be negotiated before becoming law.
Surviving the House committee bill was further tinkering with the 34-hour restart rule. If the provision makes it through to final legislation, the Federal Motor Carrier Safety Administration would have to conduct a field study of the restart rule by March 31, 2013. Depending on if the study supports the rule, FMCSA may have to revisit the rulemaking. The agency's rewrite of hours of service is scheduled to take effect in July 2013.
The bill includes several other provisions of interest to the trucking industry. A clearinghouse for positive drug and alcohol tests by commercial drivers would be created. Also, directives to study crashworthiness standards for large trucks and standards to expand use of electronic logging devices would be established. The bond for brokers and freight forwarders would be increased to $100,000 from $10,000.
In addition, the bill would ensure that all federal user fees – including more than $8 billion in diesel tax the trucking industry pays annually – go to highway projects.
Another amendment stripped from the bill was a provision that would increase truck weight limits to 97,000 pounds from the current 80,000 pounds.
State trucking associations and national trucking groups sent a letter to the Senate opposing an amendment to the bill that would allow additional interstate tolls. All 50 state trucking associations signed the letter, as did the American Trucking Associations, the Owner-Operator Independent Drivers Association and other industry groups.
FMCSA harmonizes Schedule I drug requirements
The Federal Motor Carrier Safety Administration issued a final rule to amend the physical qualifications for drivers and the instructions for the medical examination report to clarify that drivers may not use Schedule I drugs and be qualified to drive commercial motor vehicles under any circumstances. The final rule also harmonizes FMCSA's provisions regarding pre-employment and return-to-duty test refusals with corresponding Department of Transportation-wide provisions.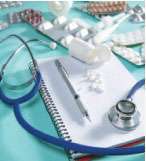 FMCSA said the final rule was necessary to reconcile and resolve a perceived inconsistency among portions of the Federal Motor Carrier Safety Regulations, DOT-wide drug regulations and Drug Enforcement Agency regulations. Although the FMCSRs prohibit drivers from using Schedule I drugs, the agency said that some may have interpreted other parts of the regulations as permitting their use if recommended by a licensed medical practitioner.
Currently, federal law only allows for their use in research, chemical analysis or manufacture of other drugs, and in certain circumstances, a medical review officer can verify a drug test negative when he or she has information that a driver is using a drug under a physician's prescription. However, under DOT-wide rules, no medical review officer may verify a drug test negative for a Schedule I drug, even if he or she has information that a driver is using the Schedule I drug in accordance with a physician's recommendation.
Interpreting FMCSA's regulations to permit drivers to use Schedule I drugs puts the FMCSRs in direct conflict with DOT's comprehensive drug testing program, which does not permit drivers to use Schedule I drugs. FMCSA said it did not believe this is a reasonable interpretation of the regulations, but to avoid any confusion, the rulemaking harmonizes the FMCSRs with DOT-wide regulations and DEA regulations, and makes it clear that drivers may not use Schedule I drugs.
In addition, 49 CFR 382.211 prohibits drivers from refusing to submit to certain types of drug or alcohol tests and establishes such refusals as violations of FMCSA's drug and alcohol regulations. Under DOT-wide regulations, drivers who refuse to submit to pre-employment and return-to-duty tests must complete a prescribed return-to-duty process. Bur § 382.211 was inconsistent with the DOT-wide drug and alcohol rules since it did not include refusals to submit to pre-employment and return-to-duty tests as violations. The final rule corrects this inconsistency by adding these two types of refusals to the § 382.211 prohibitions.
InBrief 03/12
The Federal Motor Carrier Safety Administration's Motor Carrier Safety Advisory Committee and Medical Review Board adopted 11 recommendations that include requiring all drivers with a body mass index measurement of 35 or higher to be tested for sleep apnea.
The U.S. Department of Transportation announced $500 million in funding for transportation projects under a fourth round of the Transportation Investment Generating Economic Recovery grant program. The previous three rounds of the TIGER program provided $2.6 billion to 172 projects in all 50 states, the District of Columbia and Puerto Rico.
The California Air Resources Board extended the Jan. 31 reporting date for its Truck and Bus Regulation to March 30 to give fleet owners more time to submit their fleet information. Reporting is required for fleet owners to take advantage of flexibility in the regulation.
The Port of Oakland announced an independent study by the Institute of Transportation Studies at the University of California at Berkeley showed a 50 percent decline in diesel particulate matter emissions and a 40 percent decline in nitrogen oxide emissions from drayage trucks in the port harbor area following implementation of the port's Comprehensive Truck Management Program.
Penske Truck Leasing and Penske Logistics announced plans to hire about 3,500 associates within its North American operations throughout 2012 due to increasing demand for its services as the transportation sector continues to recover. Planned hiring is in line with 2011 hiring, which exceeded internal expectations by 74 percent over 2010.
Fly-in takes trucking's message to D.C.
About 170 truck transportation stakeholders participated in an industrywide "Stand Up For Trucking" fly-in on Feb. 1, which resulted in about 140 visits to congressional offices. The fly-in, led by Mike Regan, president of Tranzact and chairman of NASSTRAC's advocacy committee, involved the coordinated efforts and support of 12 industry associations.
According to Regan, the key message to members of Congress was simple: The success of the economy requires a safe, efficient, productive trucking industry. "We need to enact a multiyear highway bill that reforms the program and focuses funding on critical freight corridors, and we need to pay for it in the most efficient ways possible, not through tolls," said Regan. "In addition, our message is to stop burdensome laws and regulations that impede productivity and increase the delivered cost of goods."
Along with NASSTRAC, a shipper association, the coalition was sponsored by AgHaul, American Trucking Associations, Coalition for Transportation Productivity, National Private Truck Council and Transportation Intermediaries Association. Other participating associations included American Moving & Storage Association, Cleaner Safer Trucks, National Association of Manufacturers, NIT League, Retail Industry Leaders Association and Truckload Carriers Association.
ATD chairman: 'Change will come with or without us'
In his last speech as chairman of the American Truck Dealers, Kyle Treadway urged dealers to embrace the many changes affecting heavy- and medium-duty truck retailing, including the introduction of new federal regulations and technological advances.

Treadway, president of Kenworth Sales Co. in Salt Lake City, has served as chairman of ATD since 2009. Ford dealer Richard Witcher, president of Minuteman Trucks Inc. in Walpole, Mass., began a two-year term as ATD chairman during ATD's 49th annual Convention & Expo, which concluded Feb. 6 in conjunction with the NADA convention in Las Vegas, Nev.
"Modern technology is more powerful than we all realized," Treadway said. "And change will come with or without our cooperation."
With freight volumes that could double by 2035 and the government wielding greater control over distribution, Treadway said dealers must be ready to adjust their business model to better support their customers, who increasingly are bearing the weight of new regulations.
In other ATD Convention news:
• Terry Dotson, president, chairman and chief executive officer of Prestonburg, Ky.-based Worldwide Equipment Enterprises, was named the 2012 Truck Dealer of the Year. Nominees are evaluated on several categories, including dealership performance, civic contributions and industry leadership. The runner-up was John Arscott, president and CEO of The Pete Store in Baltimore; and
• The winners of the Commercial Truck of the Year award were the Peterbilt 587 SmartWay conventional tractor in the heavy-duty division and the Peterbilt Model 210 low-cab-forward in the medium-duty competition. Nine trucks were nominated for the award, including the heavy-duty Freightliner 114SD conventional dump truck, International ProStar Plus tractor with MaxxForce 15 engine and Kenworth T660 Regional Hauler with Paccar MX engine; and the medium-duty Mitsubishi Fuso Canter FE160 low-cab-forward, Isuzu NPR-HD Gas, Kenworth T440 Conventional and UD 2600 low-cab-forward. Judges considered the trucks' overall appearance, cab comfort, noise levels, roominess and other factors.
ProPickup Truck Expo to debut at 2012 GATS
The ProPickup Truck Expo – a new trade show that showcases pickups and accessories used in construction,

trucking, landscaping and similar industries – will take place Aug. 22-24 as part of the Great American Trucking Show, held annually at the Dallas Convention Center.
"With the addition of our ProPickup Truck Expo, we will be providing attendees with the unique opportunity to see vehicles, accessories and services that cover the entire trucking world from full-size pickups to Class 8 trucks," says Alan K. Sims, vice president and executive director of the Randall-Reilly Events Group.
The ProPickup Truck Expo, which runs concurrent with GATS in an adjoining exhibition hall, will be produced by Randall-Reilly's ProPickup magazine in conjunction with the Randall-Reilly Events Group.
"The ProPickup Truck Expo will give attendees the opportunity to talk with manufacturers whose products make pickups more efficient and better performers on and off the road," says Dan Tidwell, senior vice president and group publisher of the Randall Reilly Construction Media Group. "Pickups play an integral role in virtually every business at the heart of our economy, from construction to trucking and beyond."
In addition to hundreds of aftermarket automotive products and vehicles on display, the ProPickup Truck Expo will provide SmartSessions educational seminars headlined by industry leaders and experts in the automotive aftermarket.
"Our SmartSessions will cover a wide range of topics of much interest to pickup owners, from how to increase fuel mileage to setting up the mobile office to spec'ing out their next new pickup," says Bruce Smith, editor of ProPickup .
The 2012 ProPickup Truck Expo and GATS will be held Aug. 22-24 at the Dallas Convention Center. For more information, contact Rhianna Richey, regional sales manager, at [email protected] or 205-248-1524.

Fuel Savvy
Green Energy Oilfield Services taking delivery of 60 Pete 388 LNGs
Rush Enterprises announced that representatives from its Rush Truck Centers in Austin and Waco, Texas, participated in a review of the first of 60 Peterbilt Model 388 LNG (liquefied natural gas) trucks that will be delivered to Green Energy Oilfield Services, a portfolio company of Lone Star Investment Advisors.
Green Energy, located in Fairfield, Texas, will use the trucks to service XTO Energy, a subsidiary of ExxonMobil and producer in the Freestone play oilfield in Freestone County, Texas. Green Energy will operate 50 trucks as vacuum trucks, used to remove and dispose of formation water, and 10 as winch trucks, used to transport frac tanks. The trucks are expected to enter operation in April. Clean Energy will provide the LNG fuel for the vehicles.
"Because the trucks are LNG-powered, we will not bill a diesel surcharge, allowing us to pass on an estimated $5 million in savings annually to XTO Energy," says Roger Nevill, president and chief operating officer of Green Energy. "Even further, we can return support for our customer's business by powering our trucks with LNG fuel."
The trucks were sold to Green Energy by Rush Truck Center-Austin and will be supported in the field by Rush Truck Center-Waco through aftermarket parts and mobile service operations with LNG-certified technicians.
"We are committed to providing solutions, both in truck sales and support after the sale, for our natural gas customers," says W.M. "Rusty" Rush, president and chief executive officer of Rush Enterprises. "We have made significant investments to help ensure that our truck sales professionals are skilled in alternate fuel technology. We expect to have 100 natural gas-certified technicians around the country by late 2012 and have additional plans to designate and equip about 10 locations as natural gas support dealerships."
Each of the Peterbilt Model 388 LNG tractors are equipped with a Westport HD 15-liter natural gas engine, Eaton 13-speed transmission, 40,000-pound Dana Spicer rear axles and a Peterbilt Airtrac suspension.
The pilot review was conducted at Peterbilt's manufacturing facility in Denton, Texas, and included executives from Green Energy, Lone Star Investment Advisors, Peterbilt, Rush Truck Centers, Westport Innovations, Clean Energy and XTO Energy.