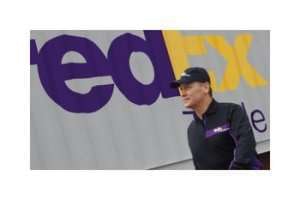 FedEx Trade Networks, the freight forwarding arm of global shipping giant FedEx Corp., announced the opening of three new U.S. offices as part of its ongoing expansion initiative. The new freight forwarding and customs brokerage operations are located in Phoenix, St. Louis and Milwaukee. The new U.S. offices offer a full suite of FedEx Trade Networks air and ocean freight forwarding and customs brokerage solutions.
"Launching operations in these new markets strengthens our infrastructure and provides us with enhanced coverage to meet our customers' evolving needs," says Andy Henry, vice president of U.S. operations for FedEx Trade Networks. "By increasing our U.S. office network, we can continue to offer customers a wider variety of solutions and routing options to fit their international freight forwarding and customs brokerage supply chains. Opening additional U.S. offices is also a key component of our ongoing global expansion. Over the last few years, we have established operations in some of the world's most significant freight forwarding markets to support our growing customer base."
Since 2008, FedEx Trade Networks has opened a total of 50 new offices throughout the United States, Asia, Europe, the Middle East, Indian-subcontinent, Africa and Latin America, in addition to its more than 70 existing locations in the United States and Canada. FedEx Trade Networks is also upgrading and expanding existing facilities to handle increasing customer volumes.