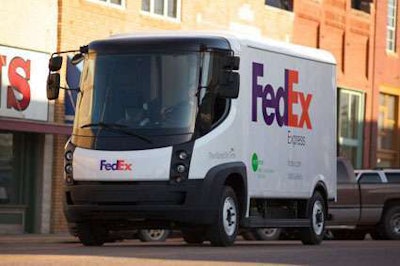 The National Highway Traffic Safety Administration on Friday, May 18, hosted a technical workshop to discuss regulatory and safety considerations for electric vehicles.
The meeting included the participation of representatives from the U.S. Department of Energy, the Society of Automotive Engineers, the American National Standards Institute, the National Fire Protection Association, the University of Michigan, battery manufacturer LG Chem Power, and electric vehicle manufacturers BMW, Tesla, General Motors, Nissan, Ford and Navistar.
"We're committed to ensuring the highest standards of safety on our roadways, whether drivers choose to operate vehicles powered by gasoline, electric batteries or some future technology that has yet to be unveiled," said NHTSA Administrator David Strickland. 
"That's why we're bringing together experts on battery technology, representatives of the auto industry and the appropriate leaders from the regulatory and emergency response communities for a robust dialogue on safety."
General Motors reported sales of 2,289 of its Chevy Volt in March, while Nissan has indicated it expects to double sales of its Leaf to 20,000 vehicles this year. Tesla has announced plans to introduce its new Model S in the near future, while Ford, Coda, Mitsubishi, BMW, Toyota, Mercedes and Honda are producing electric vehicles for sale in the United States this year. At the same time, automotive analysts predict substantial growth in sales of electric vehicles by 2017.
Earlier this year, with the assistance of the National Fire Protection Association, DOE and others, NHTSA issued interim guidance for consumers, emergency responders and tow truck operators to increase awareness about the specific attributes related to electric vehicles and to identify appropriate safety measures to be used in the event of a crash involving an electric vehicle.