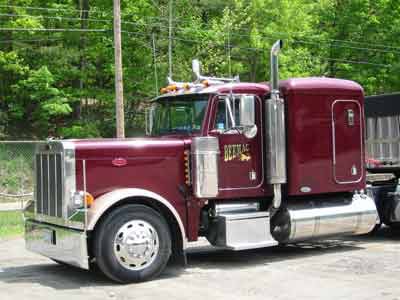 Beemac Trucking announced that it is constructing the first compressed natural gas fueling station in Beaver County, Pa. A groundbreaking ceremony will take place on June 15 at the proposed located in Ambridge, Harmony Township, with construction scheduled for completion by early 2013.
With the development of the Marcellus Shale, Pennsylvania has become a major supplier of natural gas. "Replacing foreign oil with natural gas as a fuel for our trucks is a major step toward fuel independence," says Rick Macklin, president of Ambridge-based Beemac, which has ordered natural-gas tractors to replace current diesel-powered tractors. "These cleaner-burning units will help improve the air quality for Beaver County residents," Macklin says.
The new fueling station will fuel Beemac's new equipment and will be open to the public. The company says its commitment to natural gas – which burns cleaner with a current price below that of oil-based fuels – provides a major step toward enhancing a green environment while using a Pennsylvania resource that creates and keep jobs in the state. "It is a major win-win for everyone," says Loren Dworakowski, Beemac chief financial officer.