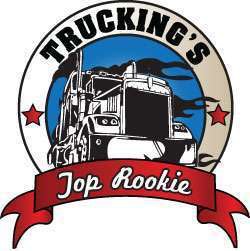 Last year, Randall-Reilly Recruiting Media pursued a Commercial Vehicle Training Association suggestion and launched a Trucking's Top Rookie contest to increase pride and professionalism among new drivers, and promote the truck driving career choice during a severe shortage of drivers. Through its many trucking periodicals and industry partners like Progressive Insurance, the National Association of Independent Truckers, Shell Rotella and the Red Eye Radio Network, Randall-Reilly was able to promote the contest and to recognize 24 nominees.
"We had a great response from last year's contest thanks to our sponsors and support from the association partnerships," including CVTA, the Truckload Carriers Association and their school committee, American Trucking Associations, National Association of Publicly Funded Truck Driving Schools and Professional Truck Driver Institute, says Scott Miller, vice president of Randall-Reilly Recruiting Media.
"We have two additional sponsors this year, Pilot Flying J and Lindora Clinic," Miller says. "With $25,000 in cash and prizes plus more time for entries, this year's contest promises to be bigger and better."Any CDL holder who has graduated from a PTDI-certified or NAPFTDS or CVTA member driver training school within the past year and has been employed by a trucking company for less than one year is eligible for the award.
Nominations may be made by motor carrier employers, training organizations, the general public and/or other interested parties. There is a standardized nomination form, which can be completed online at www.truckload.org/rookie between June 1 and July 13.
An expert panel of judges – which includes representatives from motor carriers, schools (both public and private), suppliers and trade associations – will identify 10 finalists. The winner will be recognized during a press conference at the Great American Trucking Show in Dallas, and then interviewed by Eric Harley on the Red Eye Radio Network.
The 2012 Trucking's Top Rookie winner will receive a $10,000 check, a one-year complementary National Association of Independent Truckers membership, a year's supply of 5-Hour Energy drinks, a RoadPro Getting Started Living On-The-Go Package, $1,000 cash and 100,000 MyRewards points from Pilot Flying J, a NAIT Ogio briefcase and duffle bag, an ATA "Good Stuff Trucks Bring It" package, and the Lindora Clinic Lean for Life On-the-Road program that integrates weekly one-on-one coaching, lifestyle focus, and nutrition education.
The other nine finalists will receive $1,000 and a similar prize pack.