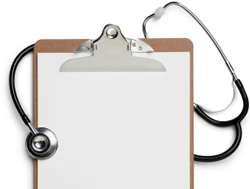 The Federal Motor Carrier Safety Administration announced that a public meeting for National Registry of Certified Medical Examiners testing providers on Monday, June 11, from 1 to 4 ET to help providers understand the NRCME regulation and their role so they can make an informed decision about their participation.
The meeting will take place at the U. S. Department of Transportation, 1200 New Jersey Ave. S.E., in Washington, D.C. A conference phone number will be provided for those that are unable to physically attend but would still like to participate. After providing notice of participation, the agency will provide the room number, conference phone number and access code.
To participate or for more information, contact Robin Hamilton, program analyst for FMCSA's medical programs division, at 202-366-4001 or [email protected]. For more information, go to www.regulations.gov; the docket number is FMCSA-2012-0149.
FMCSA announced its long-awaited final rule on April 18 setting training and testing standards for medical professionals who conduct required physicals on commercial drivers. Under the rule first proposed in 2008, FMCSA also will maintain the NRCME to help drivers find certified examiners. The final rule also requires medical examiners to identify drivers they have examined to FMCSA.
Under the final rule, healthcare professionals who perform medical examinations for interstate truck and bus drivers must be trained, tested and certified on the specific physical qualifications that affect a driver's ability to safely operate the vehicle.