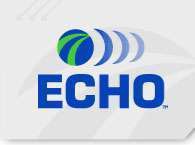 Echo Global Logistics Inc., a provider of technology-enabled transportation and supply chain management services, on Tuesday, June 5, announced that has acquired substantially all of the assets of Plum Logistics, a truckload transportation brokerage located in Wakefield, Mass. Effective immediately, Purple Plum will begin doing business as Echo Global Logistics Inc.
Founded in July 2008 by Sam Freni, Purple Plum is a nonasset service provider that specializes in temperature-controlled truckload solutions. With this acquisition, terms of which were not released, Echo said it expands its sales organization and customer relationships, while further developing its truckload capabilities to include additional temperature-controlled carrier relationships throughout the United States and Canada. Echo said its clients now will enjoy greater flexibility in tailoring multimodal solutions to the needs of their business.
"Our growth strategy continues to focus on ensuring we have the service capabilities to satisfy all of the needs of our clients," said Douglas Waggoner, chief executive officer of Chicago-based Echo Global Logistics. "Refrigerated freight service is a strategic component of Echo's expanding service offering, and the acquisition of Purple Plum enhances our ability to offer our clients the simplicity of a complete transportation management solution."
"Purple Plum looks forward to joining the Echo team and contributing to the temperature controlled truckload capabilities of Echo," said Freni, who will continue with Echo as a regional vice president. "Echo offers established technology, an extensive sales organization and a proven ability to service and grow its relationships with clients." Echo retained the entire Purple Plum work force in connection with the acquisition.