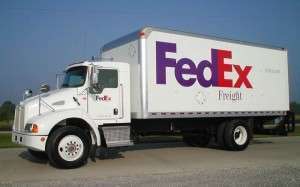 FedEx Freight on Friday, June 8, announced an increase in shipping rates by 6.9 percent effective July 9. This rate change applies to FedEx Freight shipments within the contiguous United States, between the contiguous United States and Canada, and within Canada. The rate for cross-border FedEx Freight shipments between the United States and Mexico also will increase 6.9 percent for only the U.S. portion of the shipment and will be effective July 9.
This rate change for FedEx Freight applies to shipments covered by the FXF 1000, FXF 501 and other related series base rates. Additional changes will include absolute minimum charges and accessorial rates and charges. The FedEx Freight fuel surcharge will remain unchanged. The new base rates, rules tariff and fuel surcharge information for FedEx Freight will be available at fedex.com on July 9.
FedEx previously announced increases to shipping rates for FedEx Express and FedEx Ground, which were effective Jan. 2.