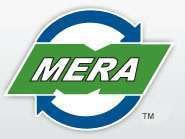 Registration is now open for the Remanufacturing and Sustainability Conference – co-hosted by the Motor & Equipment Remanufacturers Association and the Golisano Institute for Sustainability – on Oct. 2 at the MSU Management Education Center in Troy, Mich. The program is intended for senior executives from across remanufacturing industries, as well as policymakers and sustainability and financial industry executives.
The conference theme, "Remanufacturing and the Sustainable Organization," links remanufacturing with an organization's overall sustainability strategy. Speakers and panelists will discuss ways to build and market a sustainable organization. They will highlight how remanufacturing helps a company meet its sustainability goals and the goals of its customers, particularly when the use of green products can be critical or have valuable incentives. Timely issues in the remanufacturing industry also will be addressed.
MERA members and members of the following organizations may register at the member price: Automotive Industry Action Group, Automotive Parts Remanufacturers Association, Production Engine Remanufacturers Association and Remanufacturing Industries Council.
The keynote address will be delivered by Charles "Chip" McClure, chairman, chief executive officer and president of Meritor Inc., who will discuss the growth and impact of the remanufacturing and sustainability initiatives he has championed at Meritor. Mark Buckley, vice president of environmental affairs for Staples Inc., will share his expertise and perspective on how remanufacturing companies can effectively market their sustainability efforts.
Edward Brzytwa III, director for industrial non-tariff barriers for the Office of the U.S. Trade Representative, will discuss remanufacturing and international trade issues. He will then moderate a panel, "Remanufacturing and China: Building and Executing a Sustainable Business Strategy." Panelists will include David Overbeeke, president of Affinia Group, and Shawn Zwicker, general manager, ReCon Europe and Joint Ventures for Cummins Inc.
Other confirmed speakers include:
• Peter Butterfield, regional vice president, remanufacturing, LKQ Corp.;
• Mark DiGiampietro, president, Flight Systems Electronics Group; and
• Dr. Nabil Nasr, assistant provost, director of CIMS & Golisano Institute for Sustainability, Rochester Institute of Technology.