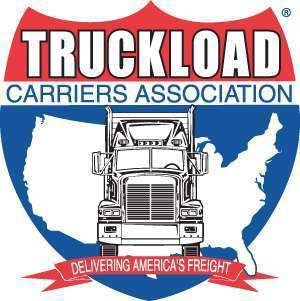 The Truckload Carriers Association says its campaign to increase awareness about the trucking industry and to promote its positive image now will benefit from two new ongoing sources of revenue thanks to fund-raising ideas of TCA members Equinox Owner-Operator Solutions and Randall-Reilly Business Media & Information Company.
Based in Salt Lake City, Equinox Owner-Operator Solutions is a business solutions firm that helps its owner-operator customers manage and grow their businesses through services such as bookkeeping, tax and payroll preparations, fuel analysis, real-time business consulting and more. Now, in support of the National Image Campaign, the company is donating $25 in the name of any company for each one of its drivers that purchase a product or service. In addition, it will donate $100 in the name of any carrier that allows Equinox to discuss potential partnership opportunities with its representatives.
"The industry's aging driver force requires that we attract younger talent, but the younger generation is less interested," says Colton Lawrence, president of Equinox Owner-Operator Solutions. "We feel strongly that investing to improve the image of the driver will enhance the longevity of the industry and aligns perfectly with Equinox's mission to improve the profitability of individual drivers."
Randall-Reilly Business Media & Information Co. of Tuscaloosa, Ala., which publishes CCJ Magazine's print and digital products, also has devised a clever way to support the campaign. Specializing in reaching trucking industry decision-makers through an extensive network of publications, interactive media, online content, research and data, and in-person events, the company provides content leadership across every business-critical channel.
According to the plan, every time an individual completes a market research survey that is part of the program, the participant can designate that Randall-Reilly make a small donation to the image campaign. The exact amount of the donation may vary from one survey to the next, but it clearly will be stated in each case. In keeping with its strict confidentiality policy in research, Randall-Reilly will not disclose the identities of survey participants to TCA or any other party, but rather will make bulk donations on behalf of all research participants who designate their support for the image campaign.
"Randall-Reilly is pleased to support TCA's image campaign with a program that also encourages participation in important industry research," says Avery Vise, executive director of trucking research and analysis for Randall-Reilly Market Intelligence. "It's a great way for us to direct funds typically spent on survey incentives to a truly worthy cause and to give trucking executives and others an opportunity to participate in that process."