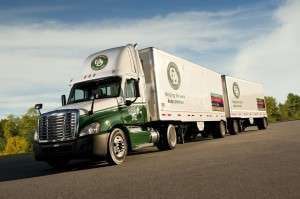 Old Dominion Freight Line has opened two new service centers in Florida and California. The additions are part of a $90-120 million investment the Thomasville, N.C.-based less-than-truckload company is committing to real estate purchases and expansion projects nationwide in 2012.
The 24-door terminal in Pensacola, Fla., is located in a refurbished building on a three-acre site and will allow the company to reduce its service times for customers in the region. Old Dominion will serve Gulf cities in Alabama and Florida, including Gulf Shores in Alabama and Gulf Breeze, Destin and Fort Walton Beach in Florida.
"This new service center brings us closer to our customers," says Jason "Drew" Glass, the service center's manager. "Without a physical presence in Pensacola, Old Dominion was limited in our flexibility to service customers' needs. But by being in the heart of the market, we can now offer earlier deliveries and better respond to our customers, helping them keep their promises for their customers."
The Southern California facility is a 64-door terminal built on four acres and is located strategically to railroad heads, ports and highways, including Interstate 5 and California Highways 22, 55, 57 and 91. Remodeled from an existing facility the company purchased for planned growth in Southern California, the new terminal will employ roughly 60 people and provide service to more than a dozen area cities, including Fullerton, Irvine, Laguna Beach and San Clemente.
"The Orange terminal is centrally located to our primary customer base, thereby increasing efficiency and productivity and providing an opportunity for continued growth in Orange County," says Bob Foote, Old Dominion's vice president for the western region.