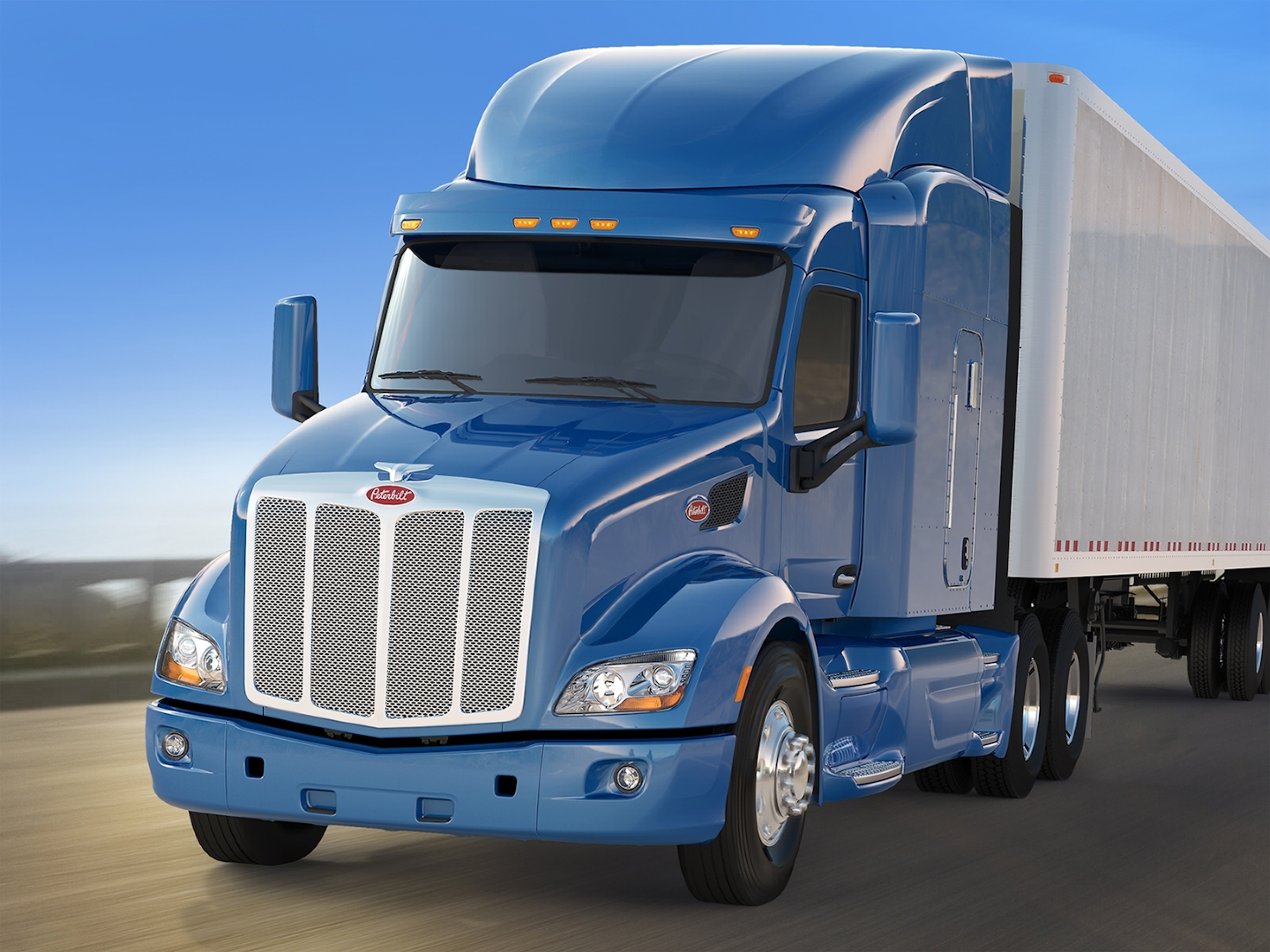 Peterbilt Motors Co. on Friday, July 13, announced that its new Model 579 tractor has received the U.S. Environmental Protection Agency's SmartWay designation, joining the company's lineup of SmartWay-designated vehicles: Model 587, Model 384 and Model 386 with and without LNG.
"After extensive product development and aerodynamic refinement, we are very proud to obtain the SmartWay designation for the Model 579," said Bill Kozek, Peterbilt general manager and Paccar vice president. "The Model 579 SmartWay-designated vehicle offers integrated aerodynamic features and fuel efficiency solutions for customers, further demonstrating Peterbilt's leadership in developing innovative quality products."
Peterbilt said the Model 579 meets SmartWay's established comprehensive set of fuel-saving low-emissions equipment specifications for new Class 8 longhaul tractors and trailers. Class-8 tractors equipped with the required components and features are considered EPA-designated SmartWay tractors.
"Fleets are continuously managing diesel price fluctuations, a stronger environmental focus and a desire to recruit and retain the best drivers," said Kozek. "And the 579 addresses these issues through innovative advanced technologies, optimized powertrain packaging including the Paccar MX engine and aerodynamic designs."
Peterbilt said the Model 579 is available with Paccar by Eaton transmissions and can be synchronized to achieve the highest fuel economy based on customer operational requirements. "Achieving the EPA's SmartWay designation is a validation of our extensive design of testing process," said Landon Sproull, Peterbilt chief engineer. "The continuous refinement of aerodynamic efficiency through hundreds of iterations of computational fluid dynamics, wind tunnel testing and customer feedback has resulted in best-in-class performance, and our engineering teams couldn't be more excited."