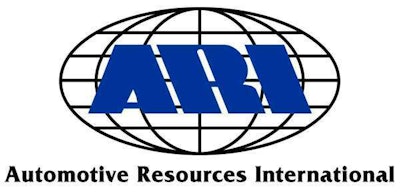 ARI, a global fleet services provider specializing in complex car and truck fleets, has announced executive changes to lead the company's future growth in Canada and in its global operations.
Chris Conroy has been named executive vice president and chief operating officer of ARI Canada, and managing director of global operations. He will lead ARI's sales and client service areas in Canada, and in addition, will assume responsibility for all of ARI's global operations, including Mexico, Europe, global sales and consultation, as well as the global fleet services alliance.
Conroy began his career at ARI in 1994 and has assumed various leadership positions in sales, client service and operations, both within Canada and the United States. He most recently served as ARI Canada's senior vice president of sales and service.
"Chris' leadership has been instrumental in driving ARI's growth in Canada, and I have every confidence that he will bring that same commitment to service excellence to ARI's global operations," says Roy Gaysek, president of ARI Canada.
Rick Tousaw has been promoted to vice president of sales and marketing for ARI Canada. He joined ARI in 2010 as vice president of operations, where he successfully built a strong customer service culture and established industry-leading strategies in the vendor relations, contact center and vehicle acquisition areas.
Before joining ARI, Tousaw enjoyed a successful career at Unilever, Ocean Spray and most recently at Molson Coors as area vice president.