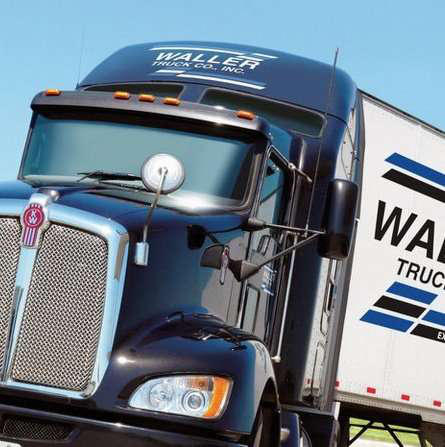 Waller Truck Co. announced it was presented a Platinum award by Great West Casualty Co. as part of the 2011 National Safety Awards Program.
Waller is a family-owned and -operated dry van truckload carrier of general commodities headquartered in Excelsior Springs, Mo. Started in 1959 by Jack Waller and now under second-generation leadership of Bob Waller, Jim Waller and Carolyn Zeller, the company has 280 employees and a fleet of 220 trucks and 700 trailers that provide service to all 48 continental states and Canada.
"We are especially proud to win this year after all the changes in safety regulations set forth by FMCSA in the past year," says Courtney Waller Robb, project manager. "We implemented new programs and equipment including EOBRs, EBE software, Qualcomm's MCP110, PSP service and an internal driver rating system to manage CSA compliance and prevent accidents. We offer drivers text-to-speech solutions to reduce distracted driving, while contests on our Facebook and Twitter pages encourage our drivers to stay safe and informed while on the road."
Waller is a two-time recipient of the Platinum safety award (2010, 2011) and a multiyear winner of the Gold safety award from Great West Casualty. The National Safety Awards program recognizes carriers in similar operations (truckload and less-than-truckload) with awards based on yearend preventable accident results. Carriers are eligible to receive a Platinum, Gold, Silver or Particular award. This past year, the National Safety Awards program drew more than 625 participants from across the country.