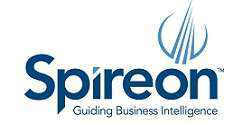 Spireon Inc., a provider of mobile resource management and business intelligence solutions used by local fleet owners to maximize their mobile assets and work force, announced the release of its new VehiclePath 2.0 User Interface, its new VP2500 GPS device and its new VehiclePath Website. VehiclePath is Spireon's GPS-based information platform designed to connect local fleet owners and managers to real-time intelligence that will help them make smarter, faster and more profitable business decisions.
"VehiclePath 2.0 changes the game with a host of upgrades designed to meet the demands of fleet owners," says Gary Schneider, vice president and general manager of VehiclePath. "Among the many enhanced features, fleet owners will find the next-generation of VehiclePath to be even easier to use, more intuitive and packed with more powerful functionality – all designed to drive our customers' fleet performance as well as their bottom line."
Spireon says the latest generation of VehiclePath offers a number of enhanced features and more robust functionality, including:
• Completely new Graphical User Interface that's easier to navigate and understand;
• Simple, intuitive workflow designed to increase productivity and efficiencies;
• Instant single-screen views of recent jobs, jobs statuses and messages;
• Configurable control panel that allows users to meet their specific requirements with drag-and-drop ease, allowing users to save for future use;
• New options that allow users to snap route line to roads and toggle among satellite views, conventional map views and Google street views;
• Greater control over map views in the main map window;
• Seamless, simplified integration with Garmin vehicle navigation and messaging devices; and
• A mini-dashboard on every screen showing fleet vehicle status summaries.
"The enhancements in VehiclePath 2.0 are the direct result of feedback we've heard from customers and from the fleet industry at large," says Schneider. "This next-generation solution is a reflection of Spireon's commitment to involve our customer base in our technology development and to ensure we continue innovating and introducing products that meet the changing needs of local fleet owners."
In addition to the new User Interface, Spireon is introducing the VP2500 Series Fleet Tracking Devices, which has the option of an internal or external antenna, multiple inputs and outputs, over-the-air configuration and the capability to store and forward up to 20,000 data points.
In concert with the release of VehiclePath 2.0 and VP2500, Spireon launched the new VehiclePath Website featuring a range of enhancements of its own. "Like VehiclePath 2.0, the new VehiclePath Website features a much more user-friendly navigation as well as value-added information," says Schneider.
This enhanced Website at www.vehiclepath.com includes tips for local business in a video animation format featuring Spireon spokesperson, former three-time Super Bowl winning coach of the Washington Redskins and three-time champion NASCAR cup series team owner Joe Gibbs; demonstrating the value of VehiclePath; and a full-fledged media center including articles, press coverage and a soon-to-be launched video library.