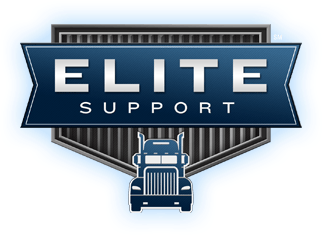 At the Great American Trucking Show in Dallas, Daimler Trucks North America on Thursday, Aug. 23, announced the launch of a new Website for customers focusing on the Elite Support dealer network, a collaborative program between DTNA and its truck dealers focused on improving the customer experience at Freightliner and Western Star branded dealerships.
The new Website at www.ServiceSupportNetwork.com helps customers find an Elite Support Certified dealer and provides them with information about what they can expect at an Elite Support Certified location. "We know that customers will want to make sure their service providers are committed to continually improving their support," said Martin Osborne, DTNA general manager of distribution network development. "The dealers on this site have committed to and demonstrated by their actions and results that they will meet that requirement."
The new Website includes details on Express Assessment, a service program which promises that within two hours of the service write-up the dealer will communicate to the customer the diagnosis, availability of needed parts, estimated cost and estimated repair time. The Website also features the updated Express Assessment logo and color scheme.
"Continuous improvement creates higher service standards throughout the Elite Support Certified network," said Osborne. "We're launching this new Website at the Great American Trucking Show to highlight the benefits customers enjoy at our 83 Elite Support Certified dealer locations. I'm proud to say we currently have 69 more dealerships going through the certification process now, with more to follow."