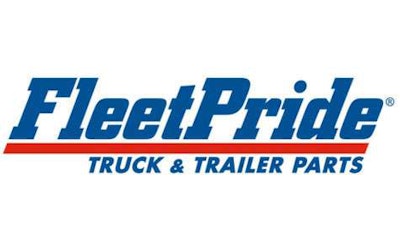 FleetPride Inc., a retailer of heavy-duty truck and trailer parts, announced the opening of a 15,000-square-foot facility in Wilmer, Texas, located at 605 N Interstate 45. With this greenfield expansion, FleetPride now will have 20 locations in Texas.
"Wilmer is an attractive greenfield location for several reasons," said Lee Stockseth, FleetPride president and chief operating officer. "First, the I-45 corridor is undergoing a surge of industrial growth and expansion. Second, there is a large rail head less than one mile from our new Wilmer facility, making us well-positioned to serve related truck traffic. Third, adding an additional facility in the South Dallas market allows us to be more responsive to our significant customer base of local, regional and national customers in North Central Texas."
The Wilmer location will expand the company's service area in the South Dallas market, which includes Waxahachie, Corsicana, Red Oak, Hutchins, Cleburne and Wilmer. The new branch will be led by Gary Cooper, branch manager, and his team who bring a combined 73 years of experience in heavy-duty truck and trailer parts.
"Greenfield expansions are an important component of our overall growth strategy," said W.M. McGee, FleetPride chairman and chief executive officer. "When there is a location that complements our existing network and no suitable acquisition candidates are available, a greenfield expansion gives us the desired geographic presence to best serve the market's needs."