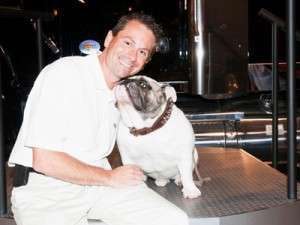 In an effort to recognize excellence among its sales staff, Mack Trucks recently crowned Fred Schmidt of Mack Sales of Charlotte, N.C., as the champion of the 2012 Mack Trucks "Walk the Bulldog" sales competition. Schmidt competed for the honor against 11 other Mack sales professionals, all of whom were top finishers at regional competitions.
Competitors were evaluated on how well they communicated product features and benefits based on customer requirements, as well as the service and support solutions offered under the Mack Pedigree Uptime Protection program.
" 'Walk the Bulldog' is all about ensuring that we continue to provide customers with the best trucks for the jobs they need to do and have their backs throughout the ownership experience," says John Walsh, Mack vice president of marketing. "Our dealers are key to delivering on that promise, and this competition is a way to acknowledge the great work being done every day by some of the industry's leading sales professionals and inspire others to up their games as well."
Bob Dow of McDevitt Trucks Inc. placed second in the competition, and Tom Tenseth of Bruckner Truck Sales finished third. This was the second year for the competition, held at the Mack Customer Center in Allentown, Pa. The 2011 champion was Joe Fortnum of Mid-Ontario Truck Centre.