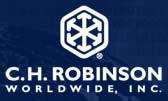 C.H. Robinson Worldwide Inc. on Tuesday, Sept. 25, announced that it has reached a stock purchase agreement to acquire Phoenix International Inc. for $571.5 million in cash and about $63.5 million in newly-issued C.H. Robinson stock. The agreement is subject to certain customary closing conditions, including regulatory approval, with closing expected later this year.
Phoenix, a privately-held Chicago-based international freight forwarder, provides international freight forwarding services, including ocean, air and customs brokerage, currently serving about 15,000 customers globally. Phoenix has about 2,000 employees located in 76 offices in 15 countries.
"Phoenix is a high-quality growth company that brings additional expertise and scale to a key part of our long-term growth strategy," said John Wiehoff, chairman and chief executive officer of Minneapolis-based C.H. Robinson. "Along with their proven track record of success, Phoenix has strong customer and carrier relationships, a talented management team and excellent people, and a performance-based company culture that is very similar to Robinson's. We see significant long-term opportunity in international forwarding as global trade expands, scale and technology continue to become more important, and shippers increasingly look to transportation providers to provide global services."
Bill McInerney, executive chairman of Phoenix, plans to retire. Other key executive management will assume management positions with C.H. Robinson. Phoenix chief executive officer Stéphane Rambaud, 48, will lead the combined international freight forwarding services of C.H. Robinson and Phoenix.
"It was our top priority to ensure that Phoenix be acquired by an organization that is strongly positioned for success, while sharing similar cultural values of service and performance," said McInerney. "Joining with C.H. Robinson enables Phoenix to offer its customers a broader menu of services, leverage combined volumes more efficiently, and provide employees with even greater career path opportunities."