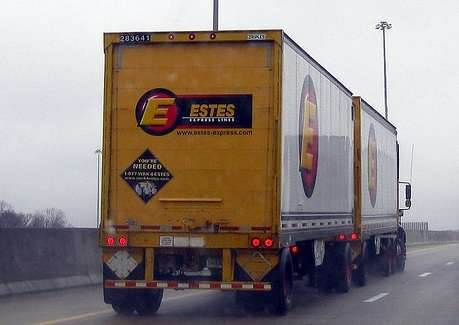 The Home Depot, a home improvement specialty retailer, recently gave two Estes entities 2012 Carrier of the Year awards in their respective categories. Estes' specialized division was recognized as the 2012 Direct to Customer Carrier of the Year, and Estes Forwarding Worldwide was honored as the 2012 LTL Carrier of the Year.
Specialized has worked with The Home Depot on ways to improve customer service. Together, the two companies piloted several programs last year designed to enhance performance and provide a wider range of customer delivery options. Specialized began its relationship with Home Depot in 2004 serving 59 stores in two states; today, the division of Estes serves nearly 300 locations and will make an estimated 195,000 deliveries to consumers on behalf of Home Depot by the end of 2012.
EFW earned the award for its commitment to customer service and dedication to the alliance between the two companies. In response to Hurricane Irene last year, the EFW team transported 10,000 shipments of emergency supplies in two weeks to Home Depot stores from Florida to Maine. Today, EFW is the preferred expedited carrier for Home Depot and handles an average of 20,000 shipments annually.
"To be recognized by a customer for outstanding work is the highest honor we can receive," said Rob Estes, president and chief executive officer of Richmond, Va.-based Estes Express Lines. "We deeply value our relationship with The Home Depot and remain steadfast in our commitment to delivering the highest levels of customer service that have been the cornerstone of our company since 1931."