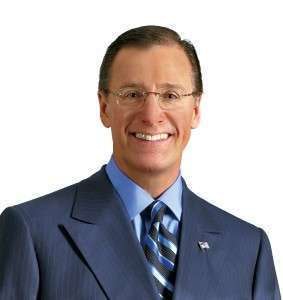 Navistar International Corp. on Thursday, Oct. 4, said it continues to cut engineering and administrative spending and may close additional factories in its efforts to regain profitability.
Lewis Campbell, who succeeded Daniel Ustian as chief executive officer in late August, told Thomson Reuters the Lisle, Ill.-based company is reviewing all operations beyond its core North American truck and parts business to see whether any need to be adjusted, sold or closed as it seeks to increase profits.
Commercial Carrier Journal reported Sept. 6 that Navistar said it was increasing efforts to cut discretionary spending and further reduce its material costs as part of its overall cost reduction program. The company also announced it had launched a review of all of its noncore businesses with the goal of improving its return on invested capital and driving long-term profitability.
Navistar also announced Sept. 6 that it was completing a voluntary separation program and a reduction in its salaried work force. The company said at the time that those actions should generate $70-$80 million in annual savings, which would contribute to the company's overall goal to reduce costs by $150-$175 million year-over-year starting in fiscal year 2013.
Navistar's 10-Q statement for its 2012 third-quarter financial summary highlighted the restructuring of its North American manufacturing operations, which included closing its heavy truck plant in Chatham, Ontario, and its Workhorse Custom Chassis plant in Union City, Ind.; and significantly scaling back operations at its Monaco recreational vehicle headquarters and motorcoach manufacturing plant in Coburg, Ore.
Campbell told Thomson Reuters on Thursday, Oct. 5, that the layoffs and buyouts have led to about 800 job cuts and that Navistar was reducing engineering spending by 28 percent. He said the company will review whether it needs all 19 of its North American factories while the economy is struggling. Navistar had 19,000 employees at the end of its last fiscal year.
"More than likely we'll have to adjust our footprint, and we're ready to do that," Campbell told the news service. "Since I've been here, we've taken every single element of cost and said, 'Is that where we want to be two years from now, one year from now?' And if it's not, let's get a project in place to do something about it."
Navistar's troubles stem from its decision to use exhaust gas recirculation-based engine technology to meet the U.S. Environmental Protection Agency's 2010 emissions standards, while its competitors opted for selective catalytic reduction, a technology proven in European operations. Navistar to this point has been unable to get its EGR-based engines in compliance with the tight 2010 standards.
EPA in late August issued a final rule to allow Navistar to continue selling diesel engines that do not comply with 2010 diesel exhaust emissions regulations, assessing a fine of up to $3,775 per engine to do so. An earlier interim rule had allowed Navistar to pay noncompliance penalties while continuing to sell EGR-based engines that did not meet EPA emissions guidelines pending the final rule.
The interim rule was challenged in federal court by Navistar competitors who claimed the NCPs did not constitute a realistic penalty for not meeting emissions regulations and therefore gave Navistar a competitive advantage over companies that had invested in – and delivered – SCR-based emissions solutions that met the emissions regulations. The court agreed with the plaintiffs, and the status of Navistar's heavy-duty diesel engine lineup had been in limbo since, pending EPA's final rule.
Navistar now has backed off its EGR strategy and is rolling out an SCR-based engine lineup. The company announced Sept. 26 that it will drop its MaxxForce 15-liter heavy-duty diesel engine in favor of the Cummins ISX15, which will appear in International ProStar+ tractors by yearend.
Navistar has reported losses of $241 million through the first nine months of its fiscal year ending Oct. 31 after charges of more than $200 million for noncompliant engines made in 2010 and 2011. Thomson Reuters said analysts do not expect Navistar to return to profitability until the third quarter of fiscal 2013.
Campbell told Thomson Reuters that Navistar already has identified operations that generate $260 million worth of revenue that it could close, fix or sell, leading to an estimated profit boost of about $52 million, and that it aims to complete identifying such businesses and projects by the end of the year. "I really think you can turn this company around in 12 to 18 months," he told the news service.
The list could include operations that generate about 10 to 15 percent of Navistar's estimated 2012 revenue of $12.9 billion, Campbell told Thomson Reuters, noting that the range was "more a feeling in my gut than knowledge."